Take a hike, in the Drakensberg - part 1
2015 did it's damage. It was time for a break. It was time to go to the mountains take a hike.
I have never been to the Drakensberg. Well, apparently I was there as a baby, but that doesn't count. I've been to Clarens, which is just around the corner. But that doesn't count either.
The (last minute) plan was 3 days at Didima Camp near Cathedral Peak, 1 day at the Smoking Dragon Festival at Amphitheatre Backpackers for New Years, and 2 days at the Tower of Pizza just around the corner from that, near the Royal Natal National Park. I took so many pictures that I might have to do this as multiple posts.
Didima Camp
is not really a camp although there is a camp site. According to their web page it is located next to the upper Thukela in the north, Lesotho in the west, and Monk's Cowl in the south. I have no idea what this means, except that it is a really pretty area. We stayed in one of the 62 two-bed San Rock Art themed chalets that has an inter leading doors, so it can become a 4 bed chalet.
Because we booked last minute we got the chalet that caters for people with disabilities. It was well equipped, with low counters, bathroom handles, wheel chair friendly shower etc. But there were a few problems. The cast iron pots are lovely, but so heavy that they are a challenge for an able bodied person. The toilet seat could not stay open due to the handle around the toilet cistern, which means it has to be held up while you get onto the seat etc. Those are tiny things that really make a difference unfortunately. Also, because this chalet is closest to the main building where breakfast is served, it doesn't quite have the amazing view that some of the other ones has.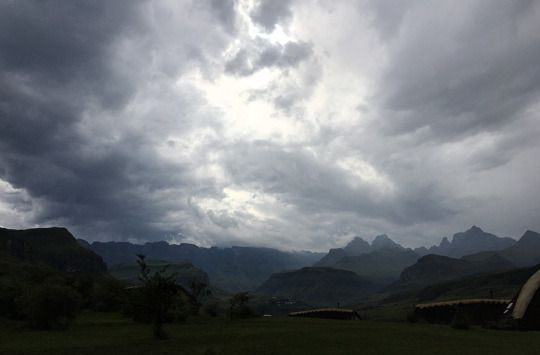 View from the Camp. Not too shabby.
Regardless, it is a beautiful, well maintained camp with (generally) very friendly and helpful staff. I will most definitely book here again.
Didima is just a 5 minute drive from the Cathedral Peak Hotel, where most of the hikes start from. On our second day we had breakfast and set out to find the Blue Pools. Now, I am not much of a hiker. I don't have the proper gear. I have very little experience. So we tried to select the walks marked as "moderately strenuous" or "gentle", since I had to rely on my Nike Run Free gym sneakers.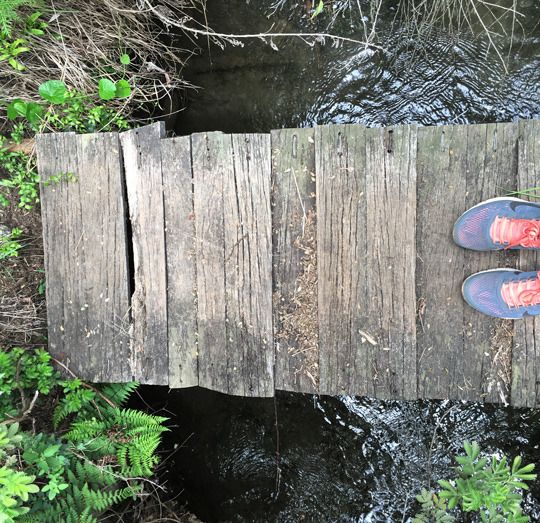 Anyway. I can't express how beautiful the scenery was. As you walked deeper into the valley, you became enveloped by greenery. The air is clean. The water delicious. The mountain peaks appear like a layered image, going from green to blues and greys and purples, as far as the eye can see.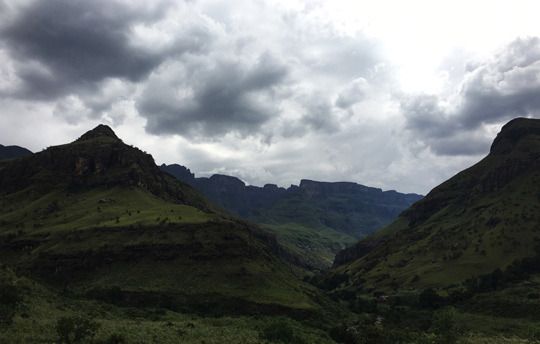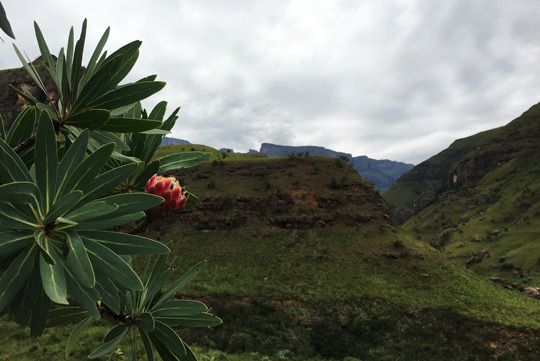 We found the Blue Pools, we think. There are no signs to actually confirm that you are in fact where you were headed to - problematic. And because of floods or something the pools were not really pools. It was lovely though. We at lunch in the dryish river on a rock, and later sort of swam in a pool. Mountain water is freezing.
Somewhere in the river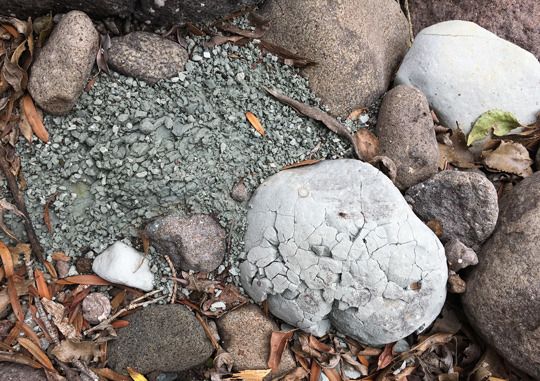 Dinosaur eggs aka the blueish rocks that crumble when you touch them.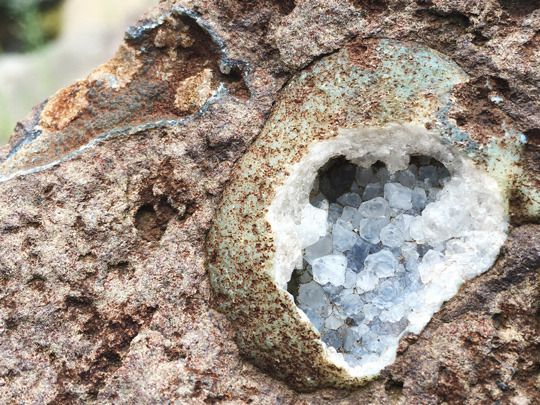 Treasure!
So that was our first walk. My shoes survived. I survived. We had a lovely gin and tonic at the Cathedral Peak Hotel bar, with a spectacular view of the mountains.
I felt like I could finally breathe again.