Single in the City
Part 1
Divorce. Such an ugly, frowned upon word.
I have officially been divorced for 37 days. After 9 and a half years with the same wonderful person I am suddenly starting all over again. And it is terrifying.
You don't get it until you're right in the middle of the storm. You think people who get divorced just gave up, or didn't try hard enough. Or that the person chose it, so they must be fine, right?
No. Divorce is like a hurricane that rips everything you knew and had to shreds. You have to deal with the overwhelming feeling of your heart being ripped out of your chest. It physically aches. But you still have to get up and show up. You cry. Often on the inside, because you still have to work and be a productive member of society. Life goes on, with or without you. You take things hour by hour. Then day by day. Focus on admin. Talk to lawyers. You hold your tears in court. You state your case with a straight face.
Eventually there are more good days than bad days. (Maybe it's the meds). And then you somehow muster the courage to go on a blind date a friend set you up on. Just breathe. How does this work again?
You have fun, but you can't help but compare everything this man across the table does and says to what you had before. You hyperventilate. You don't have the energy to start a relationship. Heck, you hardly have the energy to cook that dinner for one. You bail.
Part 2
Fortunately, I'm part of a divorcée trio. Three thirty-year-old girls, recently divorced. What an unfortunate coincidence. And last weekend almost resembled a scene out of The Hangover. This it what happens when you say yes to whatever and just go with it, like the
Bud Light ad
:
You head out for a drink at The Factory on Grant with Divorcée Number Two. Just one drink. You're wearing the same clothes you slept in for the better part of the day. Thankfully you had put on some mascara. As you watch the sun set you realise that the cute guy at the table next to you is in fact the guy you chatted to on Tinder when you joined the dating app in a moment of silliness. Party of two becomes a party of five. Six if you count Mr. Jäger.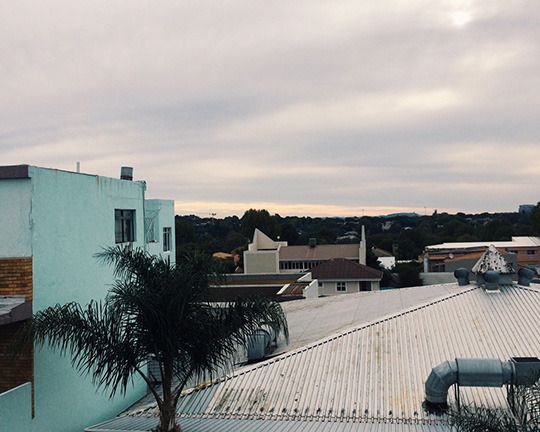 The view from the Factory on Grant rooftop
Four hours later you find yourself sitting at a rooftop bar with a half Lebanese guy, a black girl raised by Jewish parents, a black bookie with a Jewish accent, a random Ugandan guy showing us pics of his mom's burnt down house in Mafikeng while telling my friend how hot she is and that he wants to marry her, and two Nigerians who are NOT drug dealers.
And then Divorcée Three and Recently Single Friend arrives. Let's go dancing! A few coats of red lipstick (MAC Russian Red thanks very much), an Uber taxi ride later and you find yourself in Braamfontein. It's packed. The only place you can squeeze into is Anti Est. You're the oldest peeps there, and there's no space to dance. Next stop, Greenside.
Where do people go to dance in Greenside? (I haven't been out dancing since varsity). So you end up at The Office, which really should be called The Meat Market.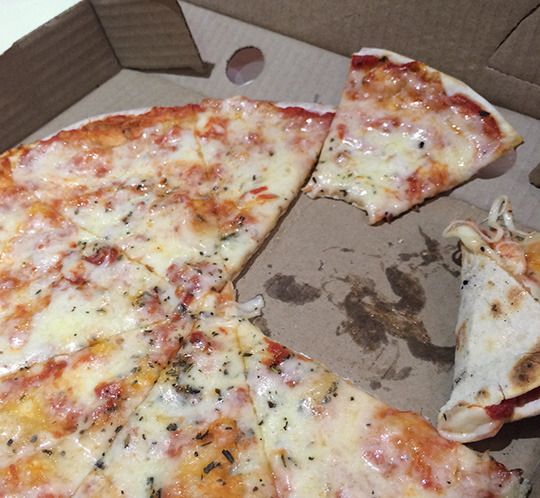 2:00 pizza from Andiccio - apparently 1:00 - 3:00 = their busiest time of the day
At 3:00 you all realise you are too old for this. "Take us home please Uber".
It was a bizarre and magical night. Life is bizarre and magical.
Part 3
I have no idea what happens in part 3. I'm hoping that the bad days will continue decreasing, that the adventures will increase, that the anxiety will fade away, and that the friendships will continue growing stronger.
Watch this space.