Midmar Mile 2015
Four minutes. The result of a year's worth of training is four minutes. The goal was five.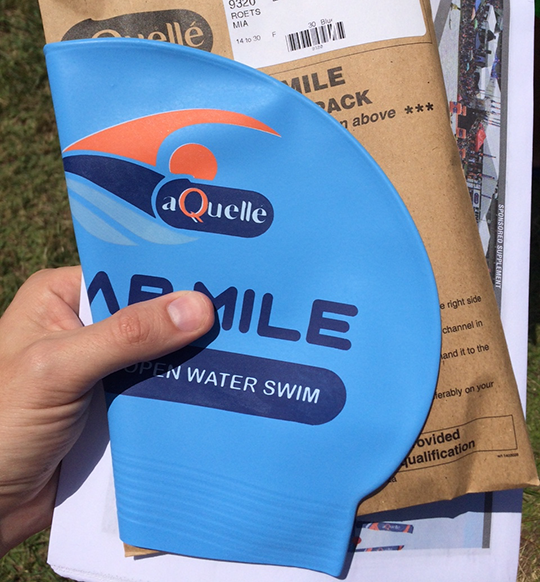 This year I moved up one seeding group, from yellow to blue. Official time was 36:05, about 4 minutes faster than 2014.
What is to blame for that one minute? Myself, the choppy water, a start too far from the center, side stitch, crazy school girls, air bubbles, fear? Who knows. All I know is that it was a fight. Don't underestimate the Midmar Mile. It is war. And you can never be fully prepared for war - there are always surprises. But I will do it again. We all need something to fight for, I guess.


This year the dam was rather empty, and had a running start as result.
Number 4 for me, number 1 for my awesome friends here.
Part of the appeal of the Midmar, is of course the Midlands. After all is said and done, there is time for a bit of exploring and eating. This year we visited two establishments that I have not been to previously.
The first was Herr Günther's - German/Swiss restaurant and take away. Herr Günther's serves four kinds of sausages, fried German potatoes, bread rolls, mustard and sauerkraut on request. And of course beer. A very charming Herr Günther tells you about the sausages from behind his little kitchen counter attached to the main house. You order your sausage and beer and take a seat at one of the plastic tables in the garden. One of the St. Bernards, Hansel or Gretel might come to say hello. And that's it really. Good beer, good sausage and a lovely view of the Caversham valley. Nothing more, nothing less.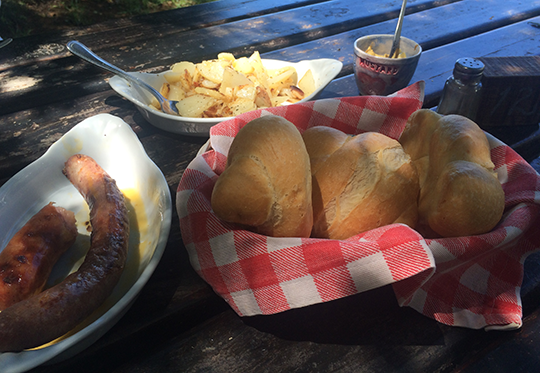 Our second stop was the Terbodore Coffee Roasters in Curry's Post. I found my happy place in the Midlands. Fabulous coffee, great music, and lovely people. I think the food is great too - the menu looked divine.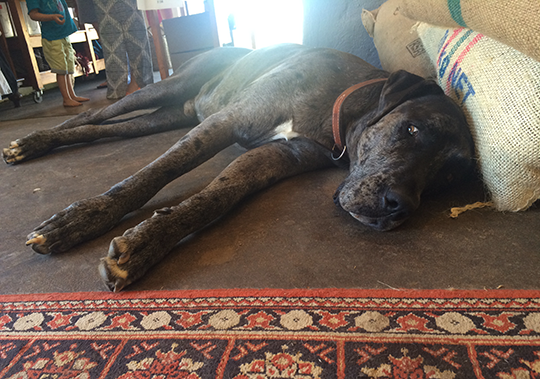 This Great Dane is part of the furniture, almost literally.
The roastery started in 2004 on the Terbodore farm. They grew from strength to strength, winning awards for their cappuccinos, opening a second roaster in Franschoek, and having their beans stocked as far as PnP William Nicol.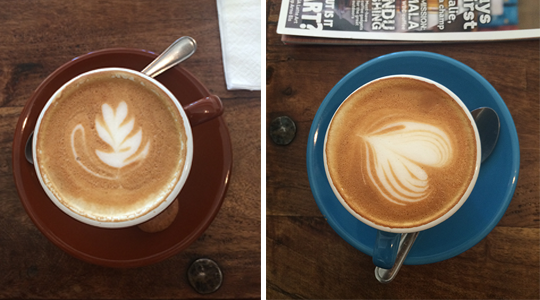 Latte art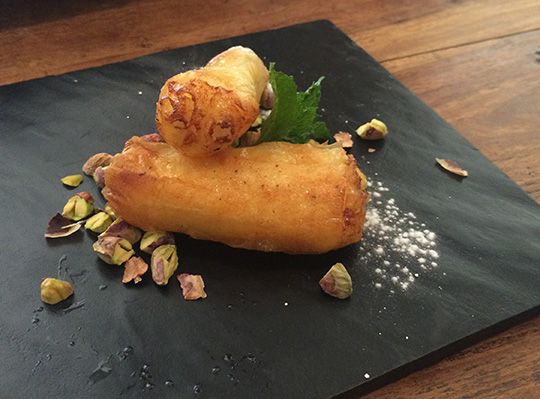 Milk tart Phyllo Cigars with pistachios
I felt right at home here. Good coffee really does make me happy. And this was the best flat white of the weekend for sure.
Be sure to take the gravel road to Curry's Post the next time you are in the Midlands.

And so ends another Midmar weekend. A year of prep, hours of waiting in anticipation, and it 's all over and done with in 36 minutes. See you next year Midmar, see you next year.


Post script:
My thoughts are with the family of
Tristan Dennis
, the swimmer who sadly passed away during Saturday's race. The race organisers go to great lengths to ensure the safety of all swimmers, but it remains a risky race. You fight for space in choppy waters amongst at least 400 other swimmers, and accidents happen. May he rest in peace.