Too many selfies at Woolworths' Style By Night
Some people would say that you should only post good photos on your blog. Some would say that one selfie is one too many. Those people would not approve of this post.
Today marked day 9 of 30 Days of Party. It is also my dad's 60th birthday, but more on that in another post. A week or so ago I received an invitation to the Woolworths Style by Night fashion event. I am not 100% sure how I cracked the invite. Apparently I am a premier shopper. I did not question it to much and just said yes, yes, I'll be there. A fashion show, previewing the winter 2014 collections, at the Turbine Hall in Newtown, how could I not?! I've been dying to go to a function at the Turbine Hall.
Oh, and the dresscode was listed as "Fashionable" with a ticket to New York for the best dressed.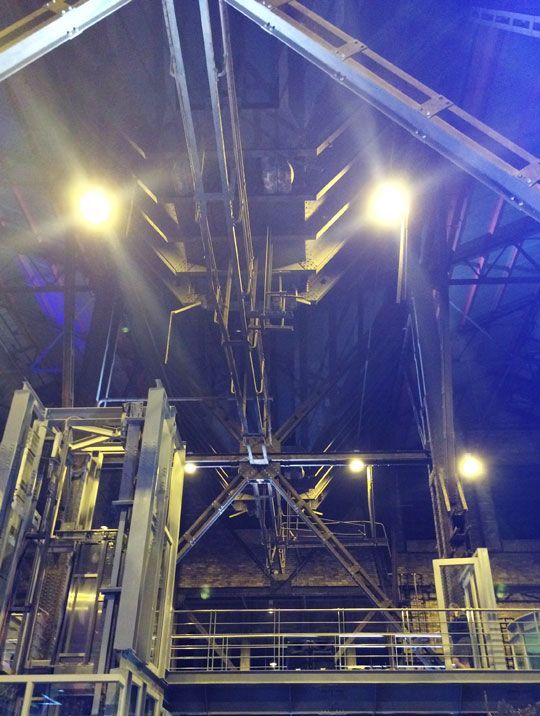 Turbine Hall
After we've arrived and registered, we were ushered onto the black carpet where 'paparazzi' took so many photos I am not sure what on earth they are going to do with it. We where then lead downstairs, greeted with welcome drinks, and left to rub shoulders with whomever.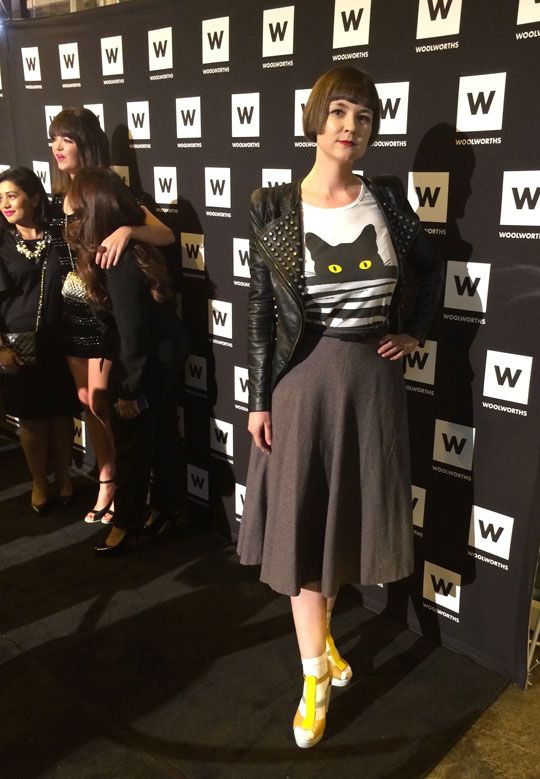 My black carpet shot. So serious.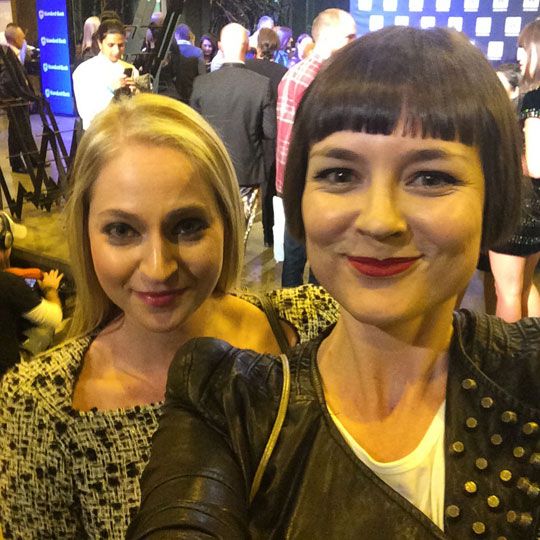 Excited!
It almost felt like we were intruding apon a fashion industry only event, because everywhere we looked where magazine editors, fashion bloggers, and tv presenters. I could name drop, but I won't. Okay whatever, some of the guests included Aspasia Karras, editor of Marie Claire SA, super hot Top Billing presenter Janez Vermeiren, and Bonang to name but a few. Anyway. Let's get to the fashion part.
DJ on the wall
Love the hair
Another selfie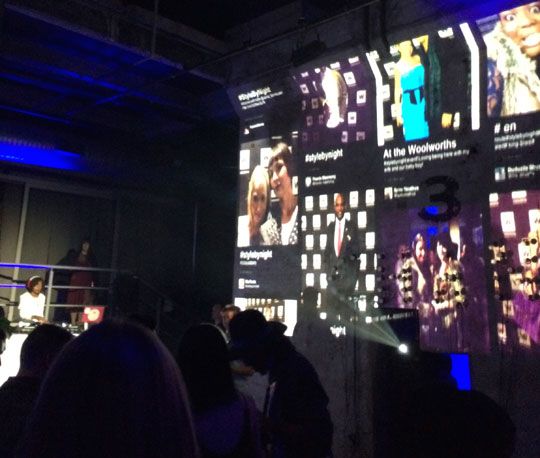 And look, we are on the #stylebynight wall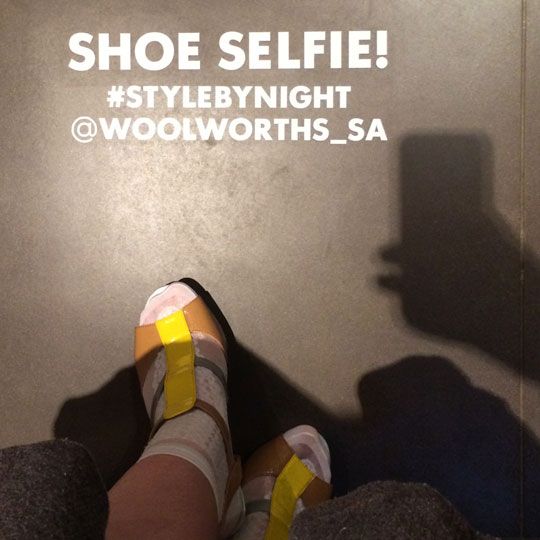 If you insist
Bathroom mirror selfie
We were very excited. I've never been to a proper fashion show and this was all that and a bag of chips. Music, lights, DJs, dancers, Skype calls from Candice Swanepoel, and a lip-sync performance by Chiano Sky. I have to say the highlight must have been the Witchery collection (Australian brands Witchery and Mimco recently joined the Woolworths stable). Beautiful garments.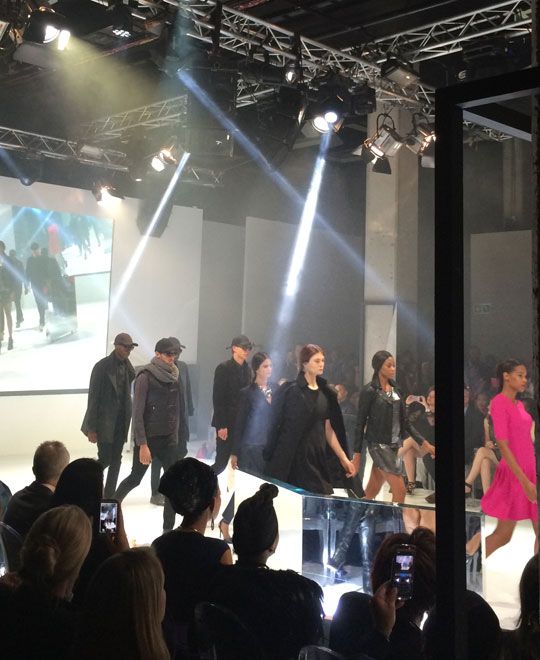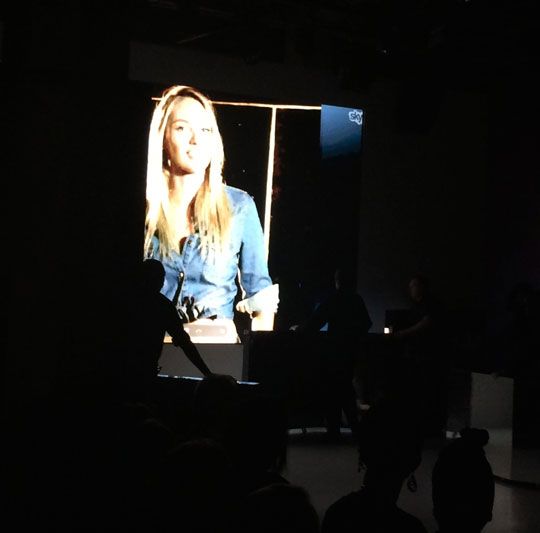 'skype call' from Candice Swanepoel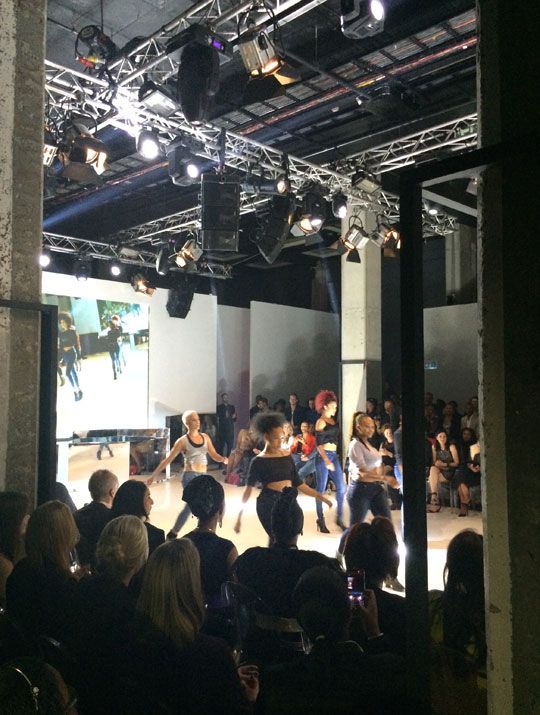 Dance baby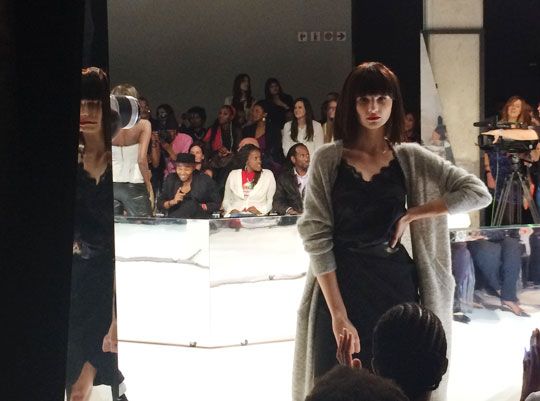 Witchery
Mimco
If I can give you a laymen's trend analysis for winter 2014 it is very simply this: denim and leather, monochrome colours, boots, chunky knits, oversize coats, and black felt hats. Go buy those.
Now, I have to talk about the food. It was so good. Thank you to the Forum Company and David Higgs for treating our tastebuds with everything from beetroot and duck liver canapés, to beef béarnaise. And bless your cotton socks for those incredible chocolate marquis and liquorice macaroons. I must admit the food almost excited me more than the clothes. Seeing the chefs arrange beautiful tiny desserts on platters gives me as much satisfaction as watching well tailored, interesting outfits walk down the runway. It is all design. A visual feast all round.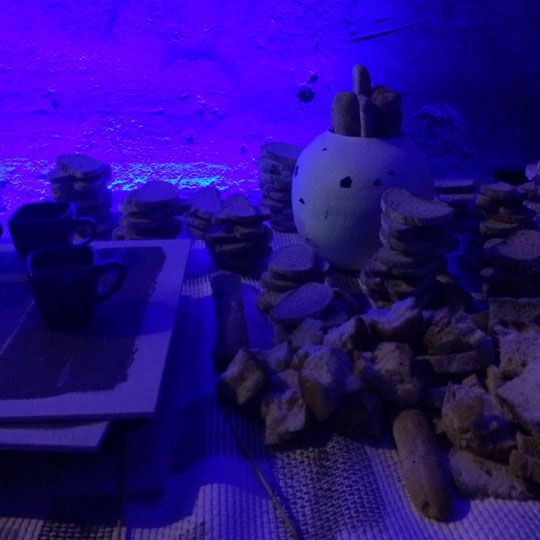 Carbs! Run, models, run!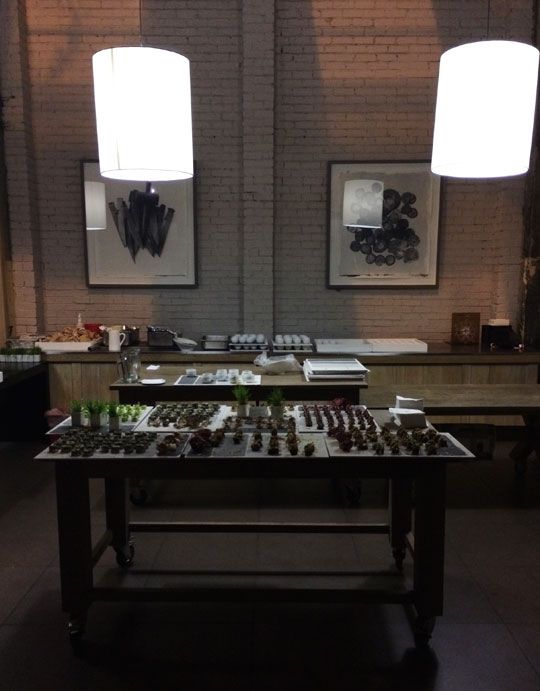 Canapés in the kitchen
Beetroot, duck liver paté, pomegranate bites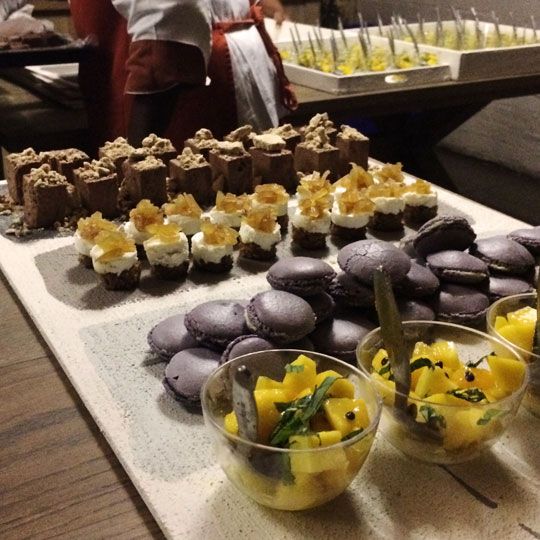 Dessert: chocolate marquis, goat's cheese and preserved watermelon, macaroons, mango salad.
Concentration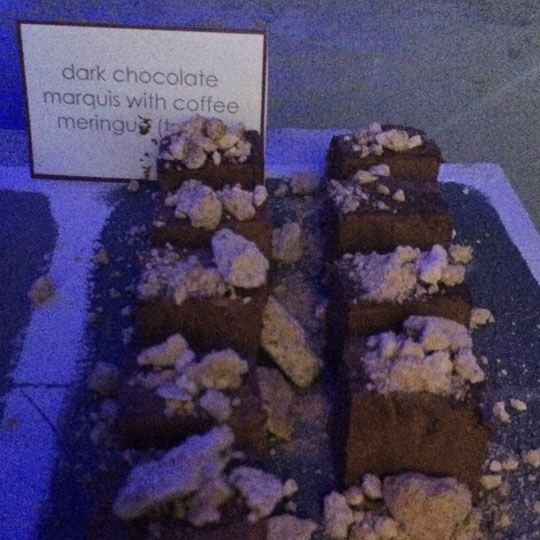 Bliss!
Between the Belvedere Vodka, the beautiful food and the beats, the party got well on it's way. I missed my ad people though. They trump the models any day.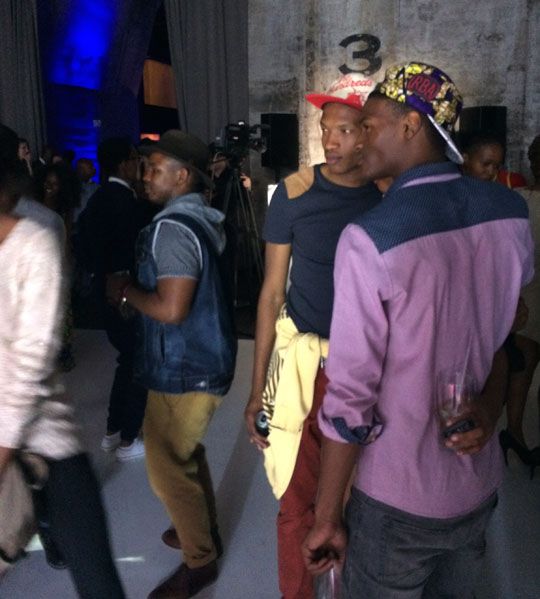 Models posing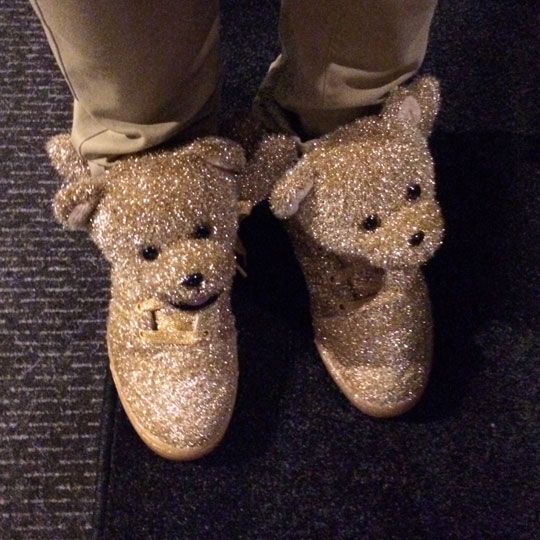 Shiny teddy shoes #ftw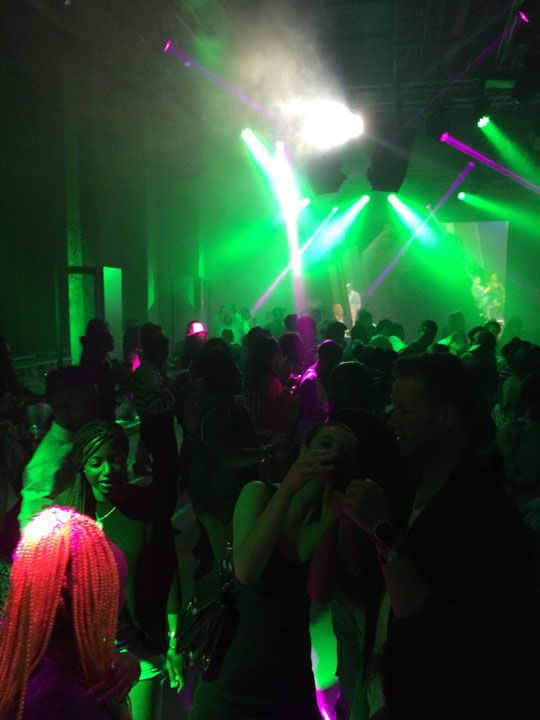 The party in full swing, Black Coffee on the decks
Newtown by night
Gift bag Knolling.
I'm tired now. Too much excitement. Too many selfies. Thanks Woolies. I'm loving turning 30 ;)