Seven parties and an unlucky left hand
It has been quite a week. At times there has been more work than party. There has been desk dinners, burnt fingers and copious amounts of baked goods.
I realised that in the last 28 days my left hand has really been an unlucky one: I got stung by a bee, hooked on a broken staple, and got three finger tips burned by steam. What are the odds? Hosting 30 parties is dangerous it seems.
Okay, so on Tuesday I arrived at work with a baked offering of Chocolate Blondies. I ate more of these than necessary.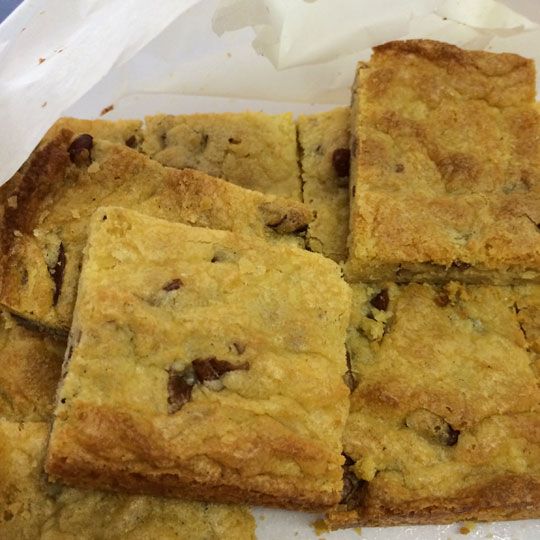 Wednesday was another working day that became a working night. No time to party. I had dinner at my desk to the sound of delirious laughter. And I did a little chair dance, to make it a bit more festive.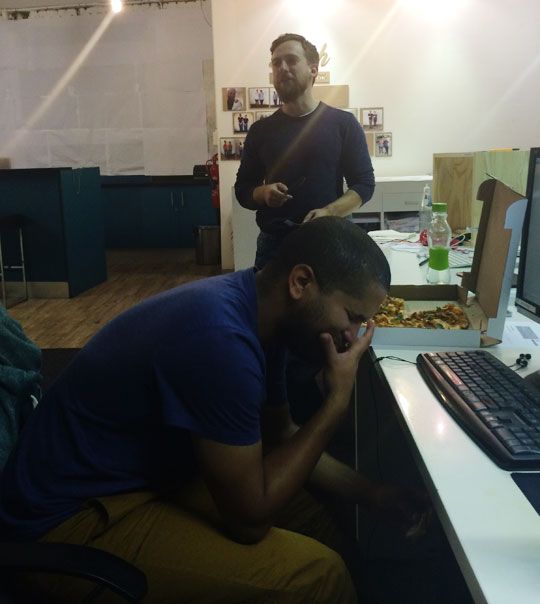 Delirious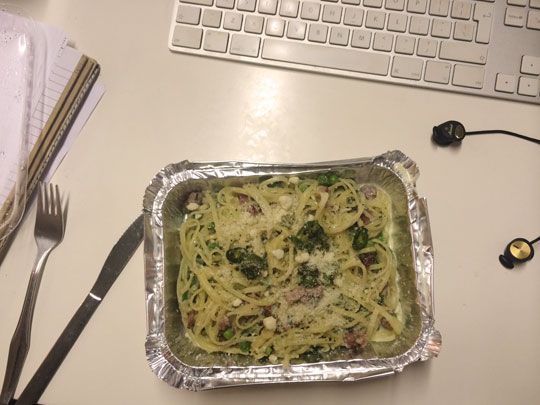 Desk pasta
Thursday saw me escape to the gym for a little sweat and skinner session with Moni. We often end up talking more than sweating. In fact, we talked so much that I forgot to take a photo of my chai latte nor of the scrawny boy in the speedo parading through the gym foyer/seating area/Kauai.
Friday finally arrived. I got up early to bake cinnamon buns. I finished work late-ish with a glass (or two) of wine.
First attempt. Not the best recipe.
Sweet and sticky
I found this lovely gift on my desk: fox sox!
Hello Mr. Porcupine
Saturday was spent sleeping in, doing end of the month grocery shopping, and getting home with only and hour and a half left to bake a pecan nut pie and a quiche and a pound cake in time for a tea party. I sort of made it, in the knick of time. There was lots of tea and stories about phones falling into toilets.
Mushroom and Leek quiche.
Piping hot pecan nut pie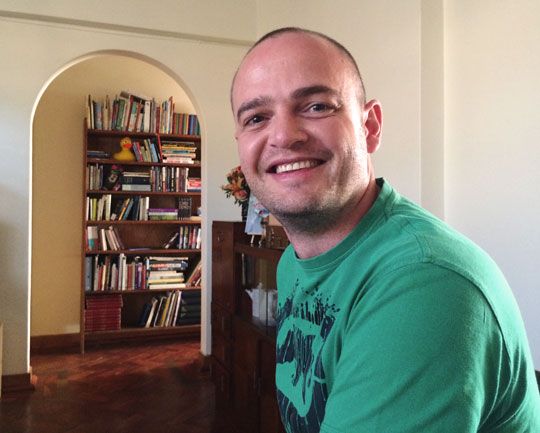 Smile Martin!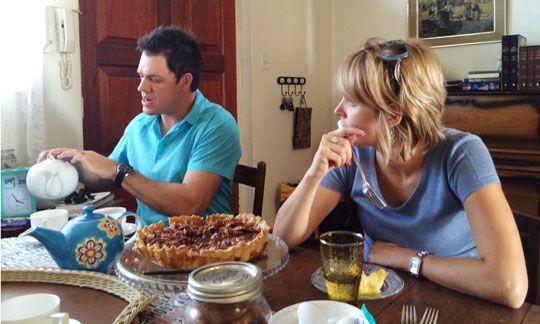 Dewald pouring some tea
Don't ask.
Saturday-Sunday (because of the Monday public holiday) was Freedom day. Along with 20 years of democracy we celebrated day 27 of my birthday at the Zoo Lake Bowls Club. I love this place. I love that everyone is welcome. That people arrive with children and dogs and grannies. That old men play bowls barefoot in the background while I drink a Guinness. I love that the food is cheap and consistent, the service questionable and the people watching bounteous. And I love nothing more than spending time here with good friends.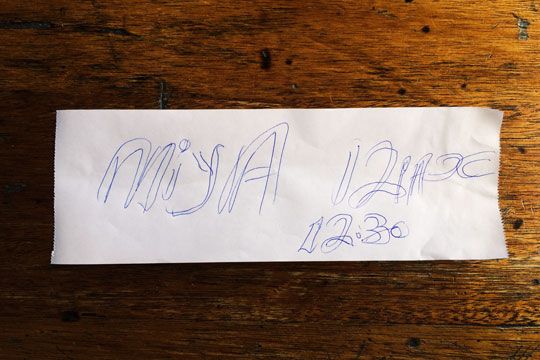 Miya, Mia. 12:00, 12:30. Who cares?
Irish friends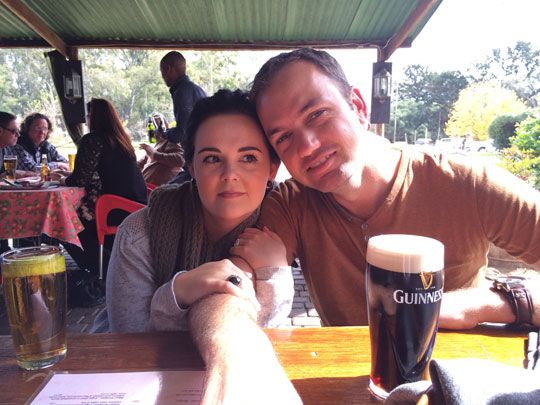 Rose and Alwyn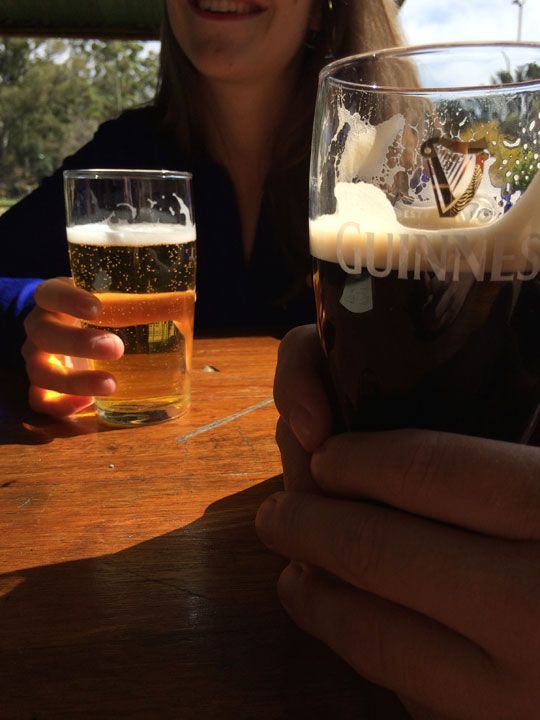 Cheers
More cheers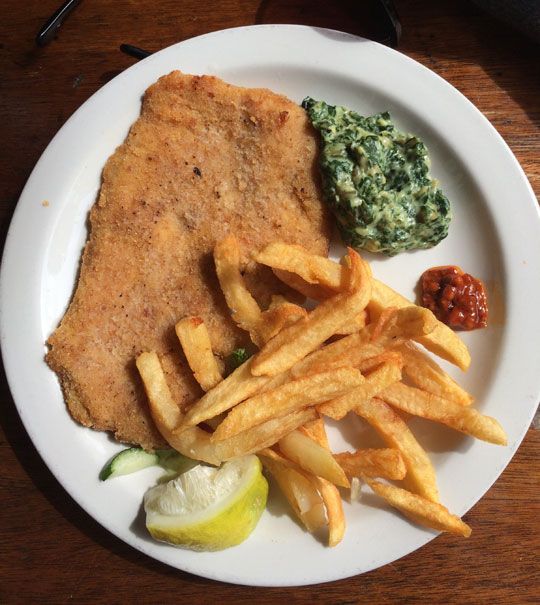 Chicken Schnitzel ala Zoo Lake Bowls Club
Perhaps not the most flattering photo
This sums up the day
Then today, Monday, was Post-summer Pool Party day. It is scandalous that I've only had one pool party this entire summer. Now summer has swiftly left, but the pool is still blue and the Jozi autumn sun pleasant. I invited friends from the advertising world. We lounged on the grass, had wine and home made bread, and chased the setting sun. We even had live ukulele music that made it seem like we were in an Indie film. It was a beautiful thing.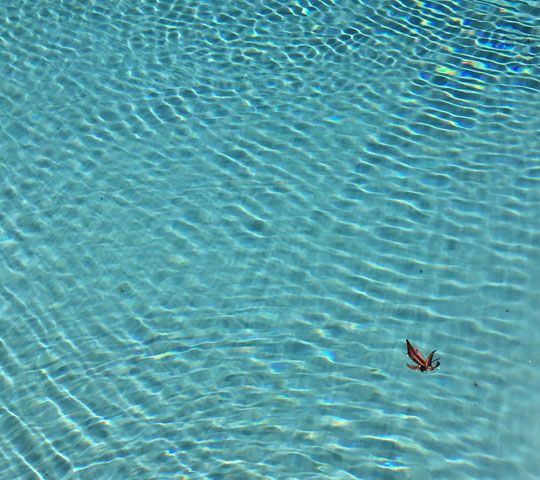 A bit Hockneyesque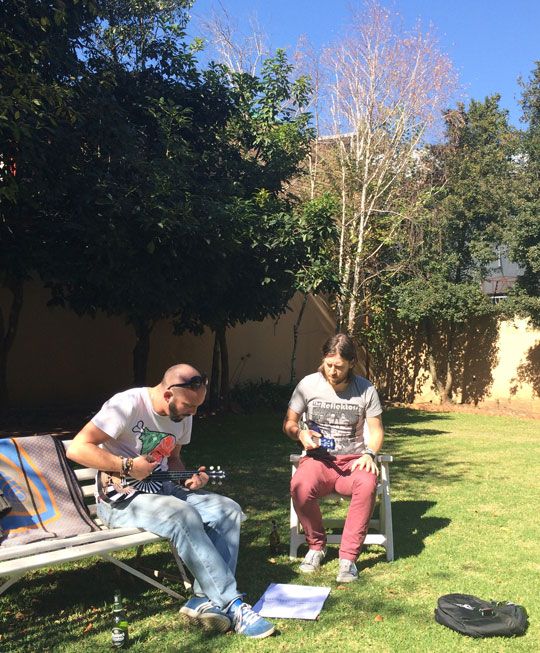 Adam and Dave and the ukuleles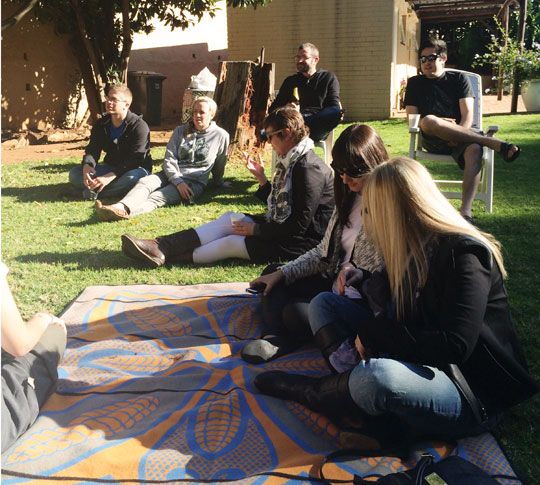 My Basotho blanket being put to good use
It looks like Monique is singing to Adam's uke here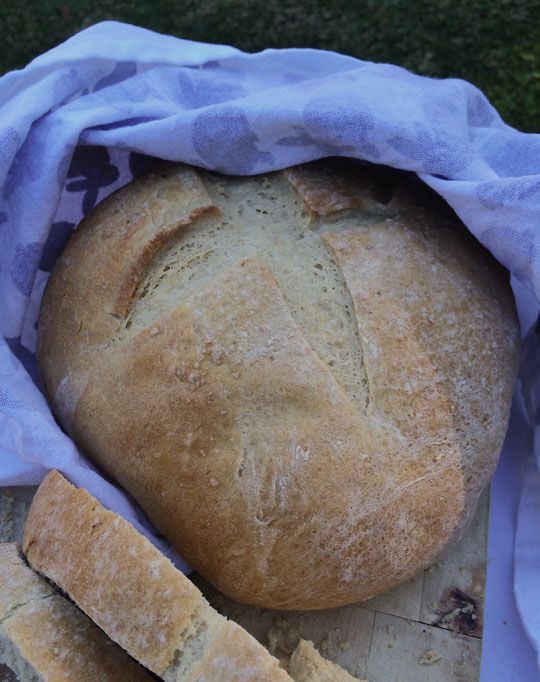 Getting up early to bake these babies was so worth it
Hayley and her phone #bff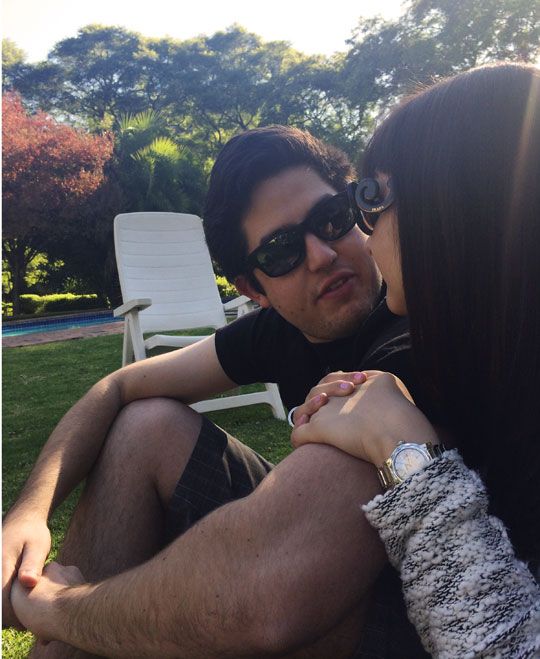 Sneaky photo
"Modern art makes me want to rock out..."
Hugs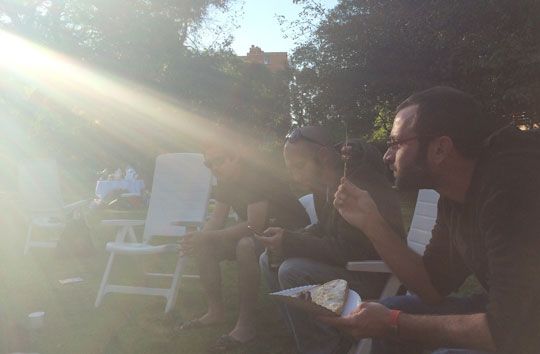 A braai in the soft, autumn light
Cheers English Dave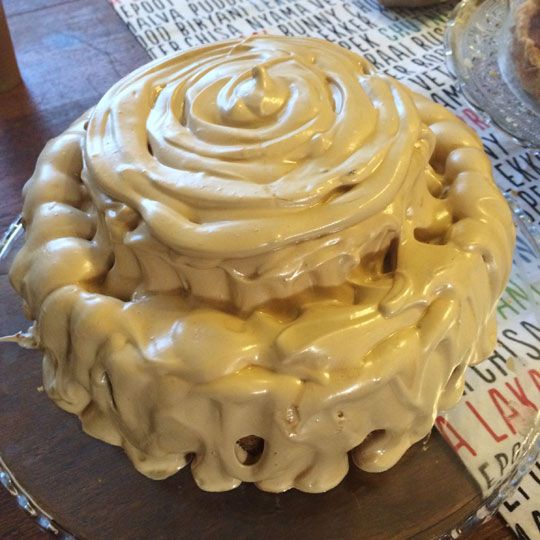 Messy looking white chocolate and Italian meringue cake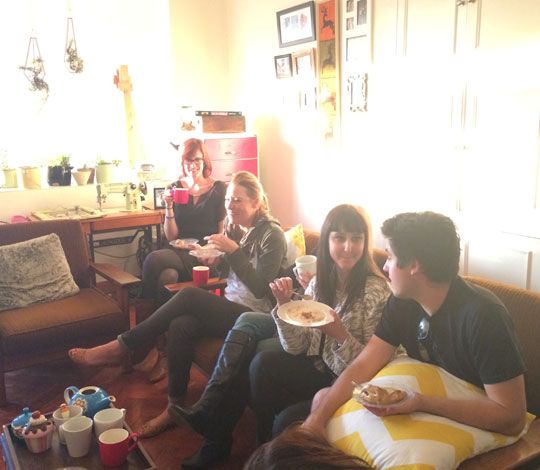 Most parties end with cake and tea, as they should
The weekend was a lovely. More work than rest. More fun than not. Only two more parties to go.