Leftover cake
Today was leftover cake day. Or rather tart. Remember the tart I mentioned in my previous post? The one on the cover of the Woolies Taste Magazine? That one. The one made with caramel, peanut butter and chocolate ganache. Someone went as far as to call it "the best cake Mia has ever made". Today we had the leftover half of that tart. It was a quick death.
The serviettes clash with the colour scheme a bit, but that's what was available in the studio.
I had a plan for all the touch points for 30 Days of Party. It included a colour scheme, calendar and invitation design. Also balloons, lots of balloons. I am aiming to cover the whole wall next to my desk over the course of this month. The calendar is a bit messy at the moment, because things change. But that's cool.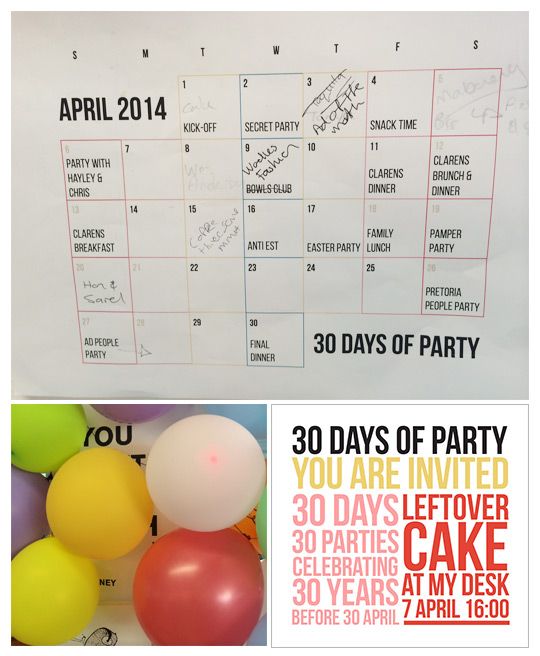 Here's to 23 more!