30 days of Party, the zoo and a bee sting
Yesterday was the start of 30 Days of Party. It started fairly tame, with home made m&m cookies. I decided that the criteria for a party is either the sharing of baked goods or booze.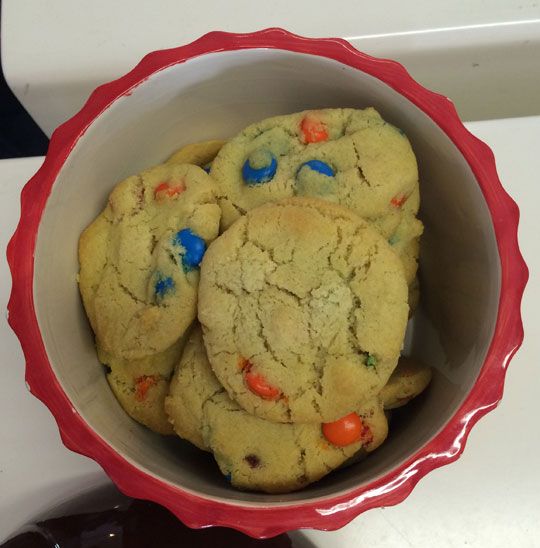 Today was day two, the day of the big surprise party. I knew about this because a
colleague saw on my party calendar that I was planning to attend a girls' night and blurted out that I can't
go because I have other plans, which required of me to 'not be a sloth' but to rather 'be a tiger'.
I figured it must involve going to the zoo, but was assured that this was not the case. A series of clever lies and skilful deceptions made me doubt this even more. I came to work this morning with my party outfit packed - slinky dress, leopard print shoes and spanx. I did not require any of these for a night tour of the Johannesburg Zoo. It is one of my favorite places. My friends know me well. So well.
I have to say I was a bit bleak. To throw me off course, my friends decided to conceive this super urgent job that had to be worked on this evening, which meant that a lot of people would not be able to attend my party. Sad face. Needless to say, there was no urgent job and as I walked into the 'meeting' about this 'urgent situation', everyone was sitting there with a bottle of sparkling wine. Surprise!
I then got blindfolded and driven to the secret venue which was revealed to be the zoo! I think the Johannesburg Zoo will think twice before letting loose a bunch of ad people with drink in hand on a night tour, but anyway. Poor tour guide. She had to face some interesting questions. Here are some of the badly lit, some blurry, photos of the evening: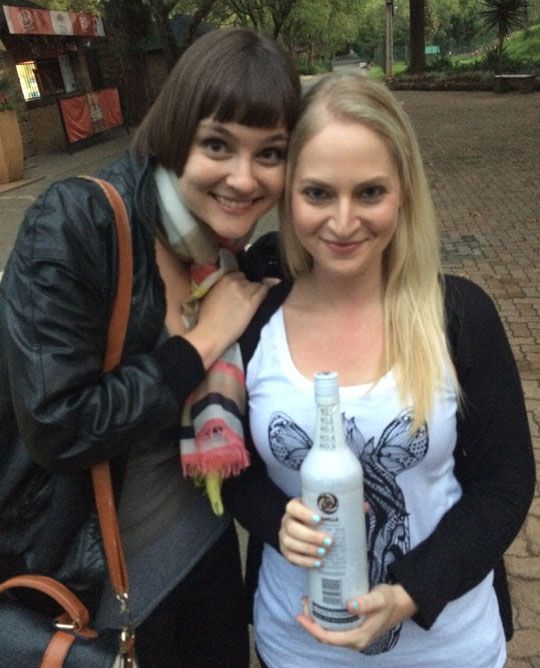 Hayley, the sneaky head of the surprise party committee
Zoo animals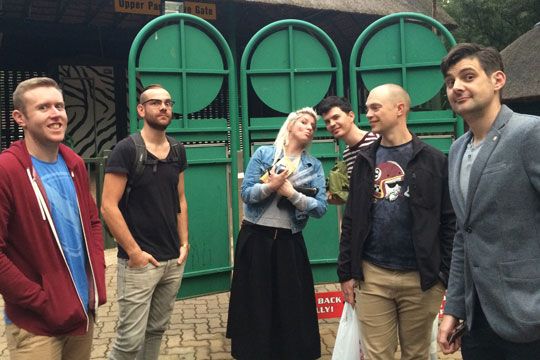 We're at the zoo!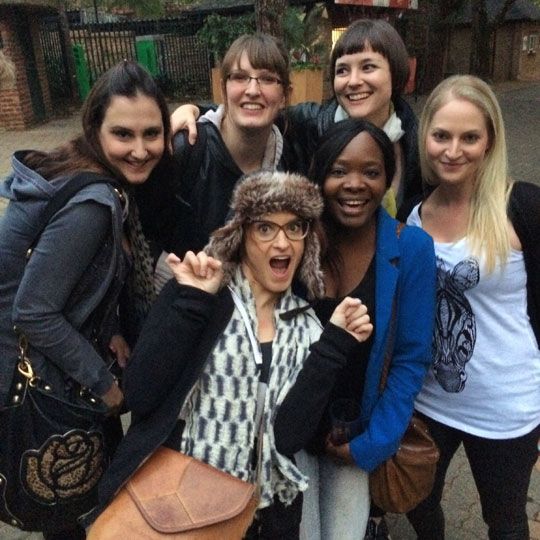 Crazy ladies
Giant Eagle Owl. Love them.
Some light education with a side of beer
There was even cake with candles!

30 Days of Party has started with a bang, a bee sting (at the zoo, at night, yes), and the realisation that I have some of the best friends in the world. I'll drink to that.