30 Days of Party, day 4. And why day 3 failed.
I was going to post a picture of my gammy hand, the result of the
bee sting at the zoo
, but it is unpleasant to look at. It got so swollen that it almost got it's own personality. Someone asked me if my hand ate too many doughnuts.
Day 3 was supposed to be Tequila Thursday. Unfortunately work got the upper hand, and we had to forgo the tequila to make it to party number two - Ad of the Year. Canapés and booze was flowing, as it would at an ad industry function, but The Claw was so painful that I went home early. Besides, I still had to bake a cake for Cake Friday.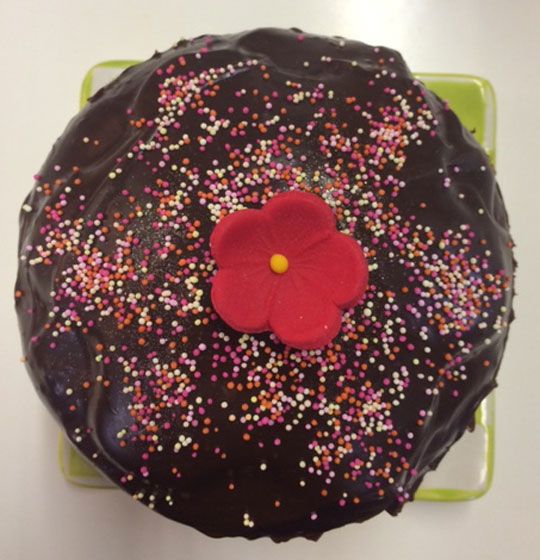 Giant Cupcake top view
Waste not want not, they say. We still had the tequila from Thurday, thus Friday became Cake and Tequila Friday. Great combo, right?
Here's some pics:
Cake chaser anyone?
Pic courtesy of Exmi
Tequila face! Contrary to popular belief, I really hate the stuff.
Happy cake customers
I really am enjoying this excessive celebrating. Not every occasion might be equally grand, but neither is life.