A warm day, a lighthouse, and a cold beer
I'd love to see more of the world. Spain, Cuba, Croatia, New York (again). But there is nothing like being a tourist in your own country.
Each time we travel down to the Western Cape, we discover new and interesting places, just kilometres away from our usual hangouts. The past December holiday was no different. Instead of visiting the Robertson Wine Route or the tiny town of Napier, we headed west towards Gansbaai and Stanford. I don't recall ever visiting either of these towns.
You actually need at least a day for each of these places, but we basically did a drive-by.
First up was Gansbaai, famous around the world as one of the best shark cage diving spots. I'd actually like to go check out the sharks from the 'safety' of a cage. Maybe next time. We drove past the dock, seeing the boats prepare for their next excursion, and smelling the copious amounts of seaweed. Another boats seems to have been harvesting the stuff. Seaweed facial anyone?
From here we went 'next door', to Danger Point to check out the lighthouse. The lighthouse was built in 1895, near the location where the HMS Birkenhead sank in 1852. 440 sailors died aboard the Birkenhead in the early hours of 26 February 1852. There is a memorial next to the lighthouse, telling the ship's famous story of how the sailors stood standing firm, watching the 193 women and children boarding the only lifeboats the ship had. Their chivalrous act gave rise to the 'women and children first' protocol when abandoning ship.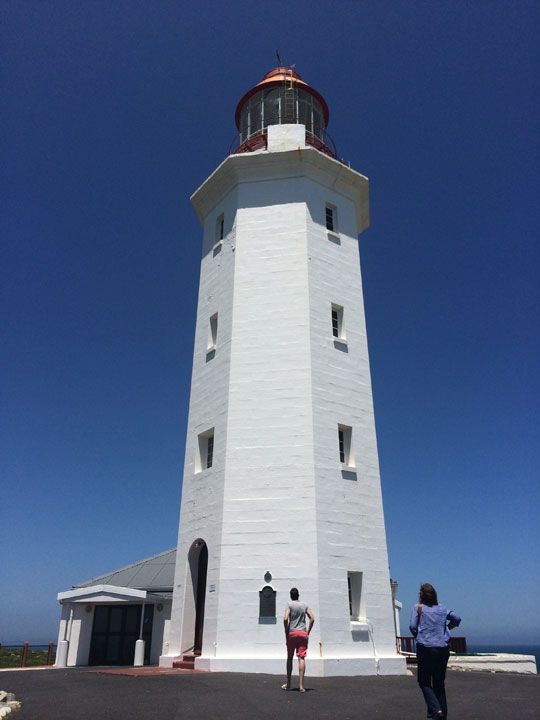 This octagonal shape lighthouse is one I have not seen before.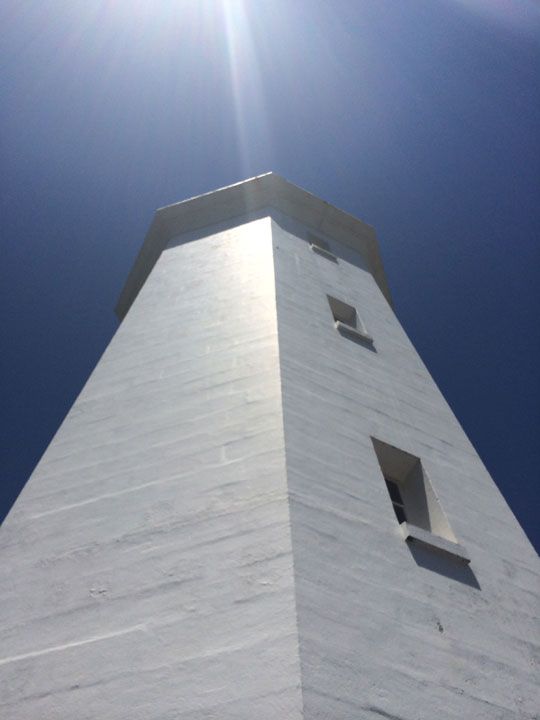 The white walls contrasted so perfectly against the clear blue sky on the day.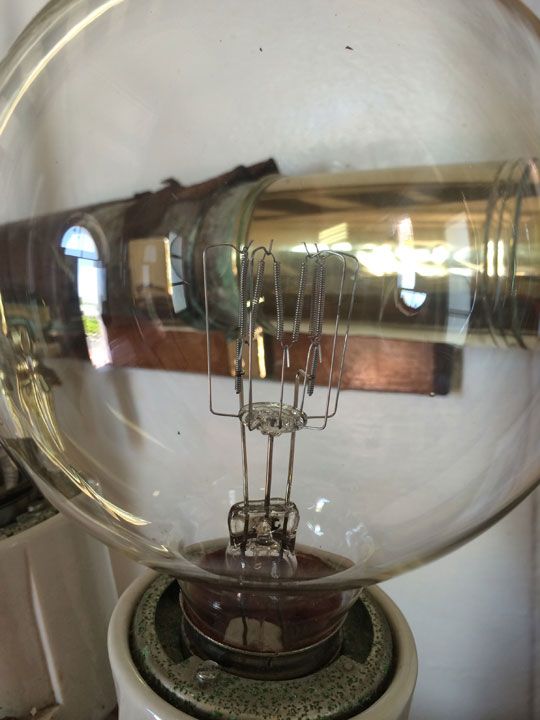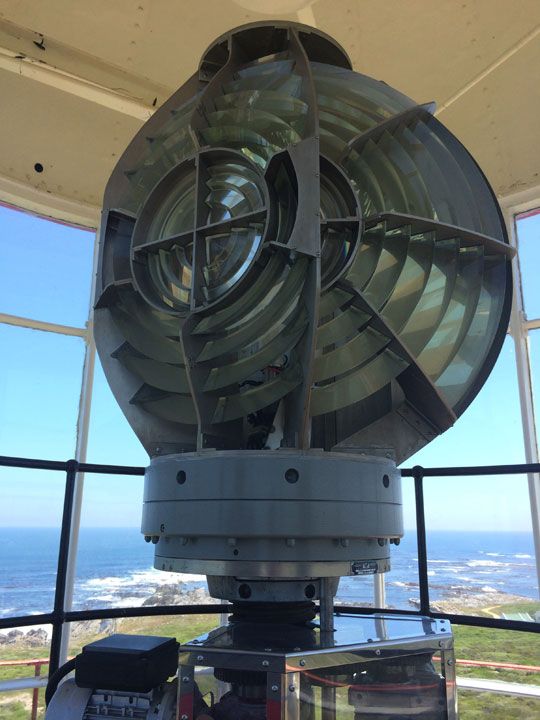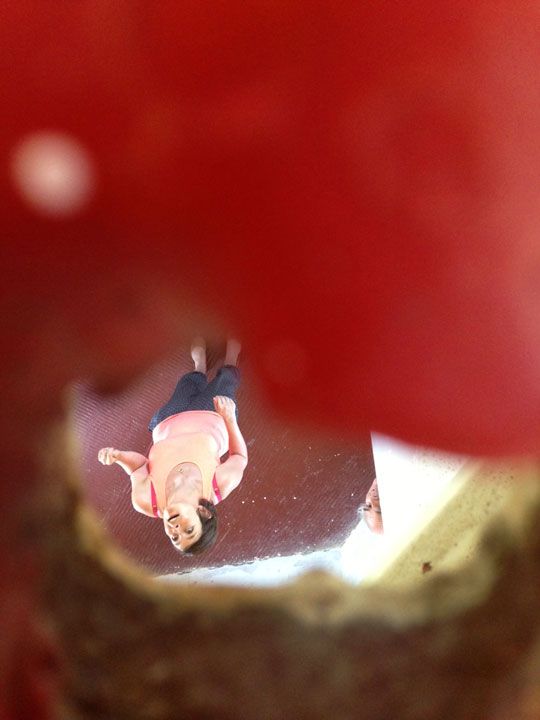 Jaco took this photo of me through a hole in one of the floors.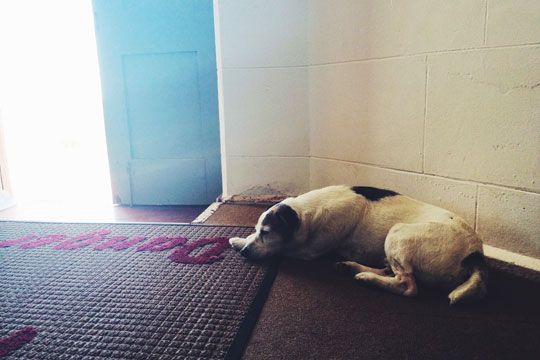 Speaking of the Birkenhead, you cannot visit this part of the Overberg without visiting the
Birkenhead Brewery
, part of the Walkerbay Estate. You into craft beer? Go grab a cold one here. They do beer tastings too, giving you the opportunity to try all their brews. My favorites has to be the Premium Lager and the Honey Blond Ale. Good stuff. Good stuff.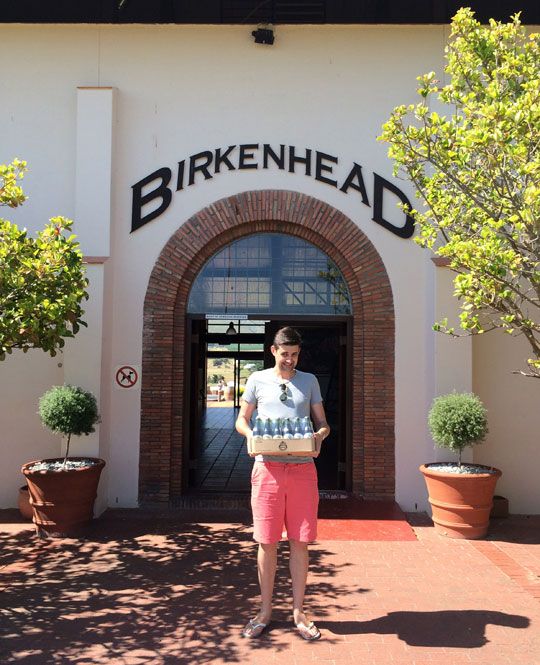 One more place to visit is Stanford. But I would suggest spending the night in the villiage - there is just too much to see and do. We arrived in search of coffee and cake, foolishly thinking we'll find a spot at the famed Mariana's. I will go back. Instead we went to The Stanford Table. What a delightful place, and a shelter from the 41ºC heat outside. The interiour was beautiful, and I particularly liked the hanging plants which has become rather fashionable lately. The coffee was very good, and the ginger cheesecake, yes I said ginger cheesecake, was delectable!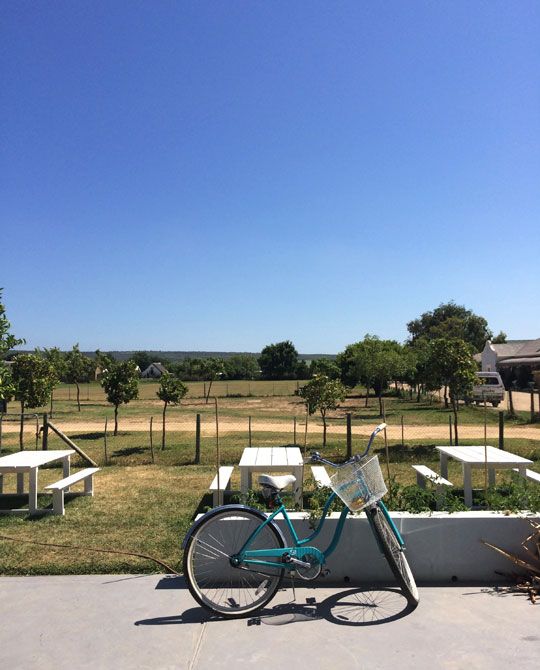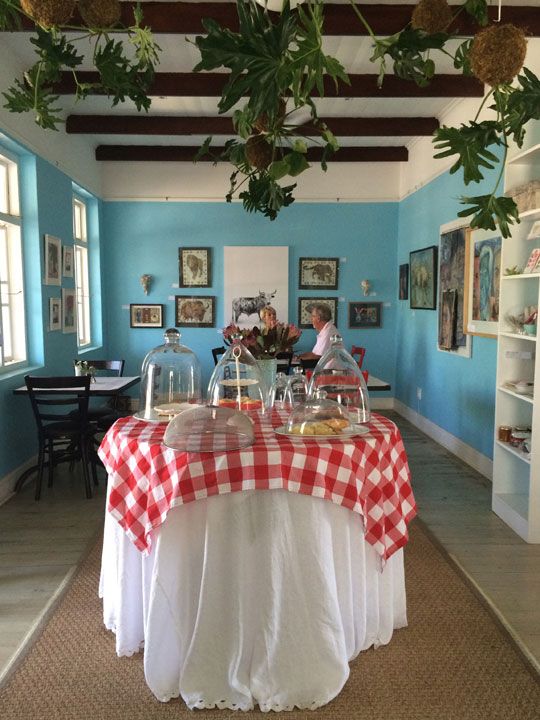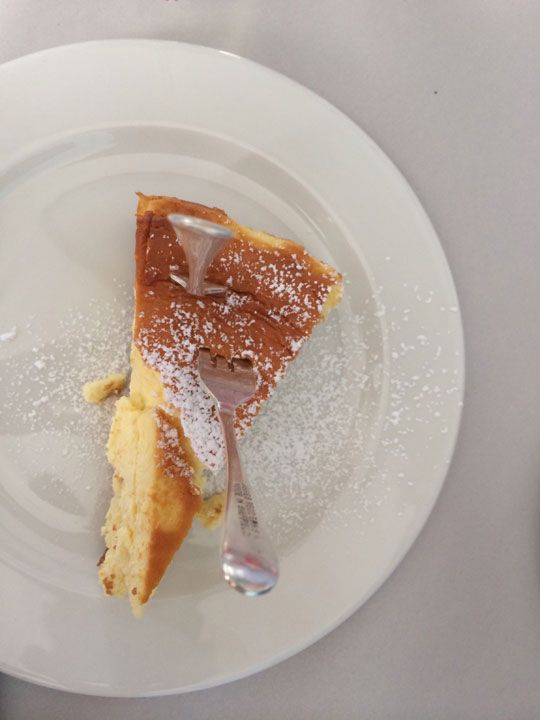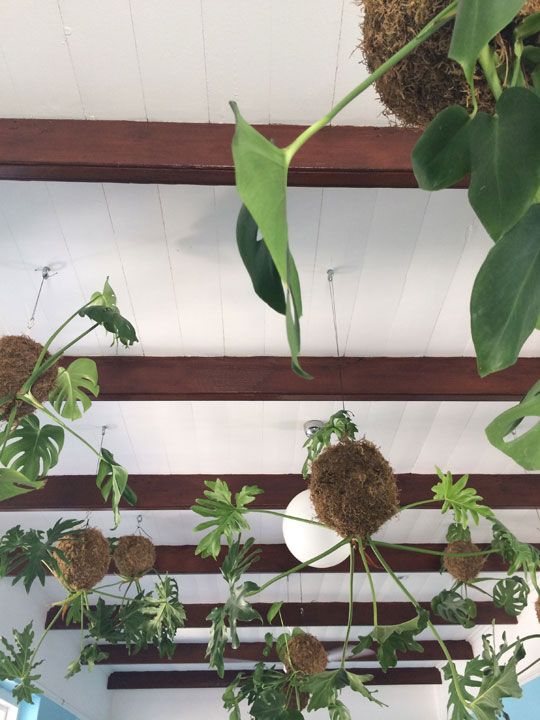 I think this tiny villiage has many tales to tell. Will be back.
There you go, three interesting places in one day. Three places to add to your "To See and Do" list