A farm in the middle of somewhere
I am not even going to try make excuses for only blogging again today. Let's just move on, shall we.
There are hundereds of December holiday photos waiting to be shared. I have not even loaded them on Facebook, never mind blogged them!
So in no particular order, let's start with a farm in the middle of nowhere, near Middelburg in the Karoo,
Erin Country House
. We stayed in two simple cottages near the farmhouse (various accommodation options are available), and was warmly greeted by host Trevor. The cottages where simple and neat - very hot unfortunately! But that's not why I want to write about Erin Country House. It's all about the silence. The peace and quiet. Apart from the rain that brought welcome relief from the heat, all you could hear was a few sheep in the distance. Sometimes a car would pass by on the horizon, but without a sound. It was blissful sitting on the veranda, sipping a cold glass of wine, watching the clouds, smelling the wet veld.
This is the perfect in between place. In between Cape Town and Pretoria. In between cities. There's even a hammock in between the trees!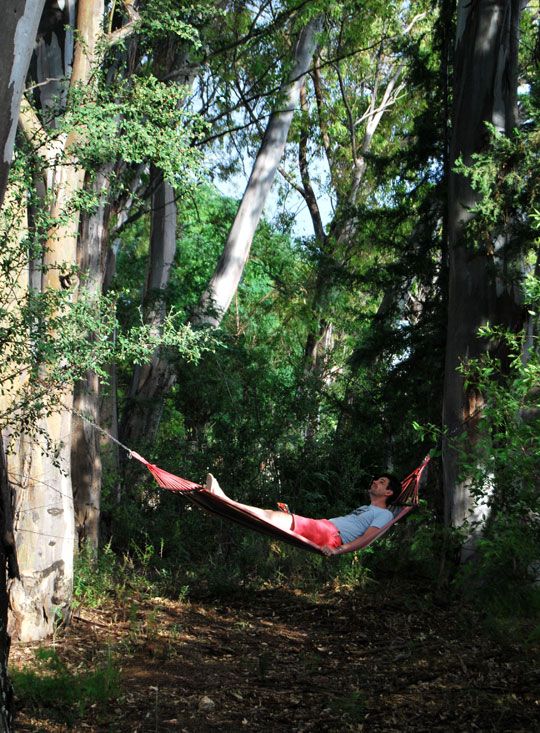 We had the opportunity to take lovely photos just before sunset: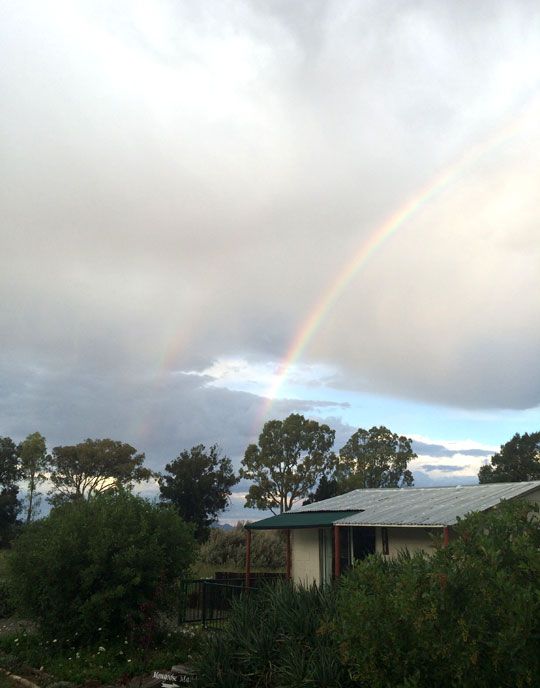 At the end of the rainbow - our cottage