We have moved
It's been a while since I've blogged. It has been quite a month (or two).
We bought a house (apartment).
After looking around for the about 6 months, we drove past an apartment building in an area we thought we could not afford. There was an apartment on show, and for laughs and giggles we decided to go look. It was a one bedroom, which we didn't even consider, but all the rest was perfect, especially the price. So we bought it. It was all a bit surreal. We were going to be property owners.
The 12th of August was Moving Day. For weeks we have been packing all the gazillions of things we have accumulated over the last 5 years. We went through 44 cardboard boxes, 100m of bubble wrap, and about 12 rolls of tape. We got about 8 quotes from movers, trying to find the cheapest one with the least amount of complaints on HelloPeter, and finally settled on Eesi Move. And we cleaned and patched and filled the holes where all our photos lived. We said good bye to Killarney.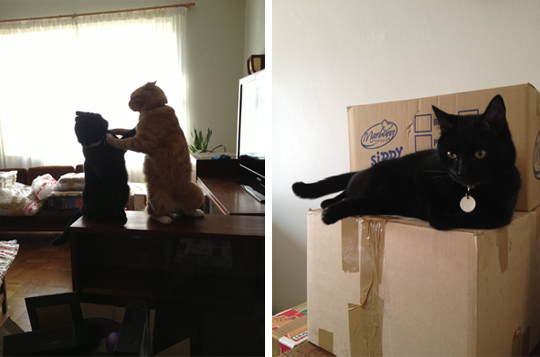 Cats don't like moving. They do like siting/laying on boxes.
Watching all our earthly possessions being carried outside and packed inside a smallish truck like a complicated Tetris game was sad yet exciting, and also a bit terrifying. What if the antique mirror breaks? What if all our crockery shatters and we have to eat of paper plates? What if the piano slips from the hands of the 4 men who had to lift it into the truck?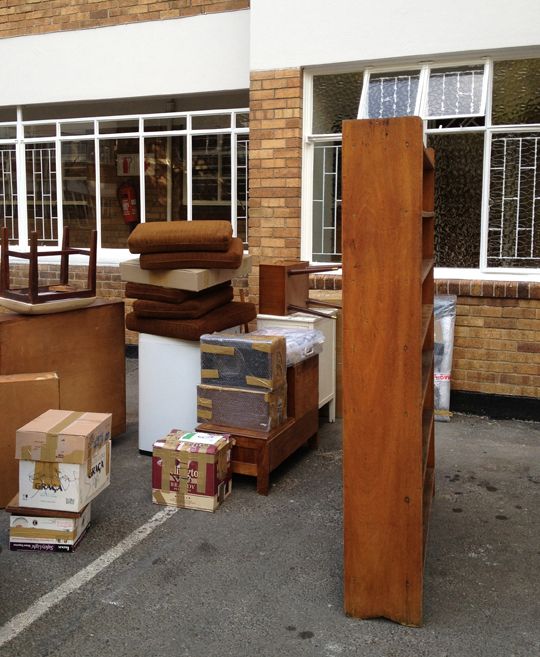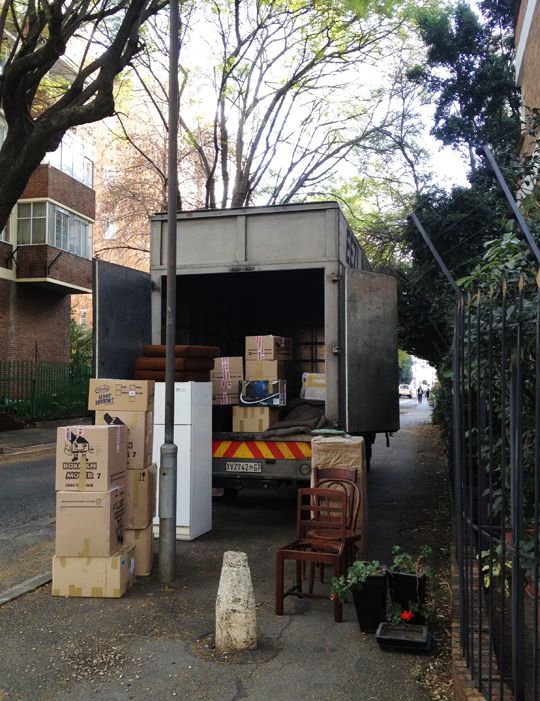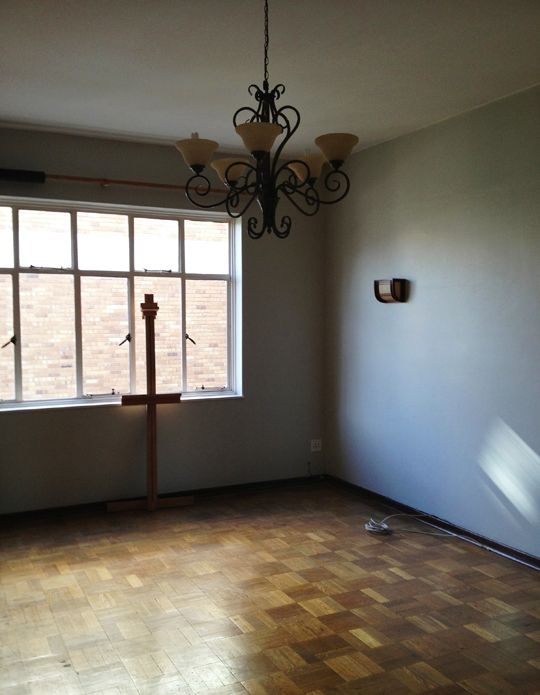 I am happy to report that none of that happened. The movers were amazing. The bubble wrap did its job. And my meticulous inventory and numbering of every single box came in quite handy.
MIA'S MOVING TIPS: Number every box, and keep an inventory of what goes into each box. You will never remember what went where when you are looking for a water glass at 24:00. Also, colour code each box so it can easily be matched per room. So when the boxes arrive you can ask the movers to place, for example, all the green boxes in the kitchen, then you're half way there.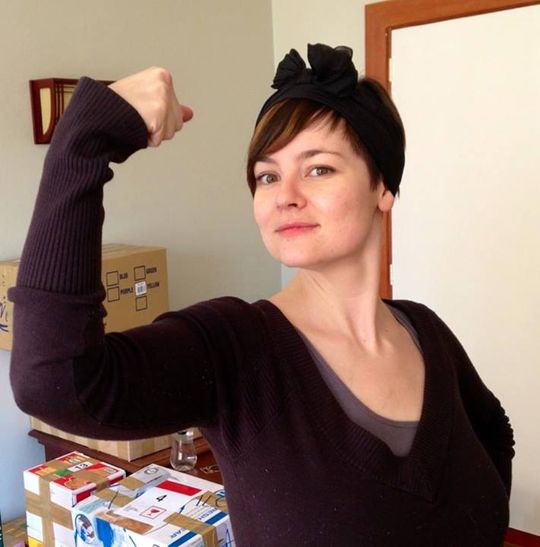 Now, I'd love to show you a pic of our new abode, but here's the deal. This place was so filthy that we are still cleaning, more than a month later. Yes, instead of unpacking and hanging the photos/paintings in the first few days, we scrubbed. Before we could put food in the cupboards, we scrubbed. Black, dirty water trickled down the walls and shelves. Brownish tiles were really orange. Yellow blinds which we thought were due to age, were in fact white, after being scrubbed with a bit of bicarb and vinegar. The shower was so dirty that we could not even use it the first morning in fear of getting tetanus. It became clear that everything that looked brown or grey, were white.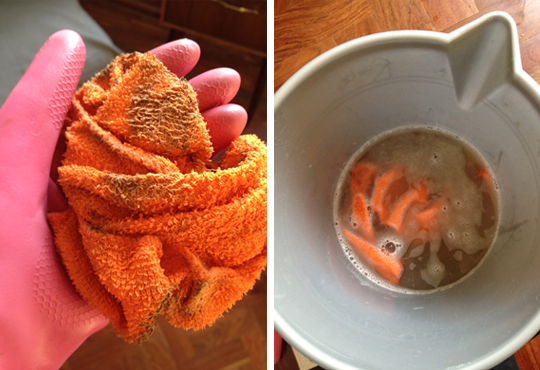 Dirt. This is what the water looked like after washing one window frame.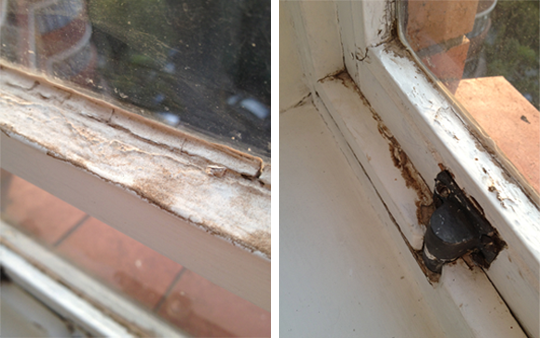 Before and during.
This place could have been on How clean is your house? It was nauseating. Old toothbrushes, scrubbing brushes, buckets and buckets of lemon and vinegar water, Handy andy power cleaner, rubber gloves... Even my poor mother-in-law was sitting on her knees, scrubbing. There is no excuse for not cleaning. One night I was suffering from a nasty bout of food poisoning and lets just say I spent some time sitting on the floor by the loo. It is here that I noticed that the toilet paper holder was sooo dirty. I don't even want to think how it got dirty in there. And lets not even mention the pipe leading from the loo. I took a cloth and scrubbed away, since I was on the floor anyway. You have no excuse to live in filth.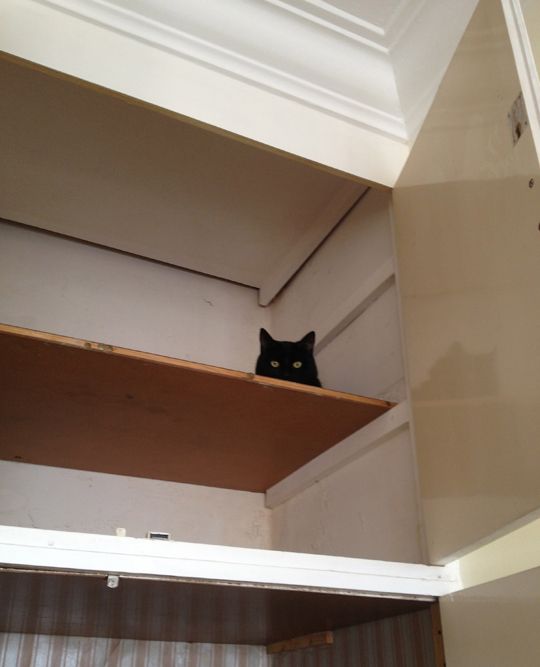 Cats don't like new/dirty homes.
I am hoping to post some pics soon. We are loving our home in the sky. After a long day there is something so gratifying in laying in bed, watching the Sandton skyline and twinkling lights in the background, and in waking up hearing guinea fowls yappering in the distance. Bliss. Thank you.
Goodnight.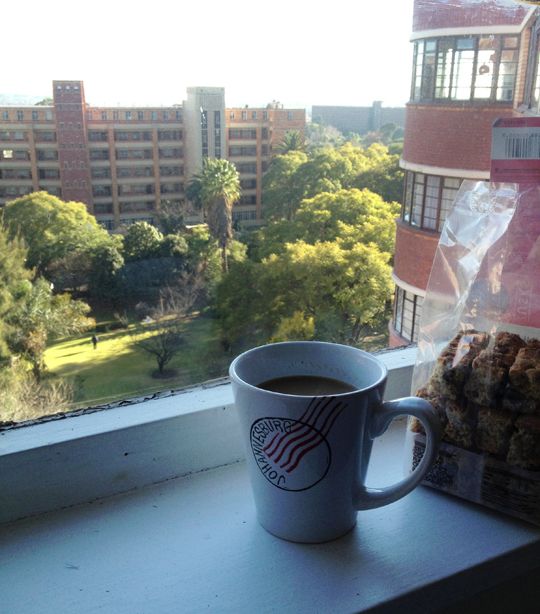 Coffee and rusks by our bedroom window, admiring the garden.