New in Braamfontein: Daleahs. And a cool tattoo.
There are two things I am rather fond of, Braamfontein, and visiting new eateries. Daleahs is in Braamfontein. And they are rather new. Bingo!
We visited
Daleahs
one famished Saturday morning. Owned by Daleah Arvanitis, it is one of the new residents of 6 De Beer street, a charming, very green (as in paint colour), Victorian Building, down the street from the Neighbourgoods Market.
Daleahs is rather pretty on the inside: with the exposed red brick walls, high ceilings, and whimsical illustrations that adorn the walls, it has a very Williamsburg, New York-like feel.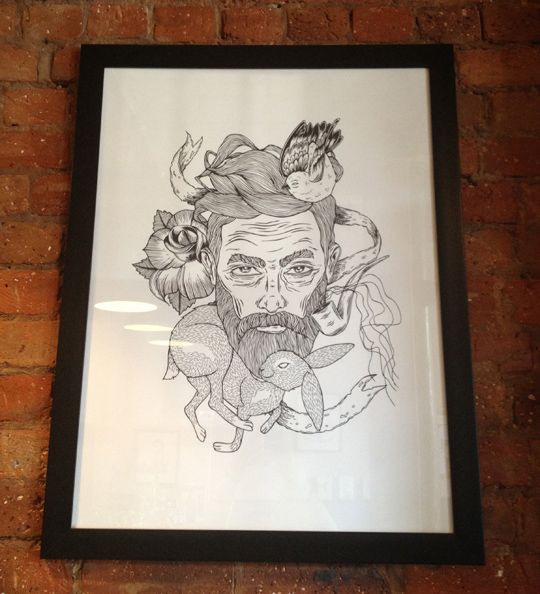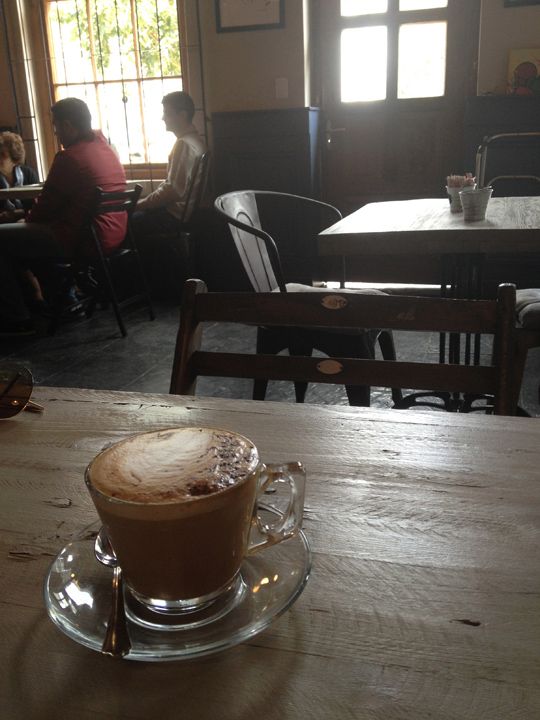 Now let's talk food. I had flap jacks/pancakes with bacon and egg. It also came with some berry compote, but I am not a fan of those. The bacon was super crispy and the egg perfect. The flap jacks was a bit flat and chewy. Jaco had fillet skewers with rosemary salt chips, which was beautiful.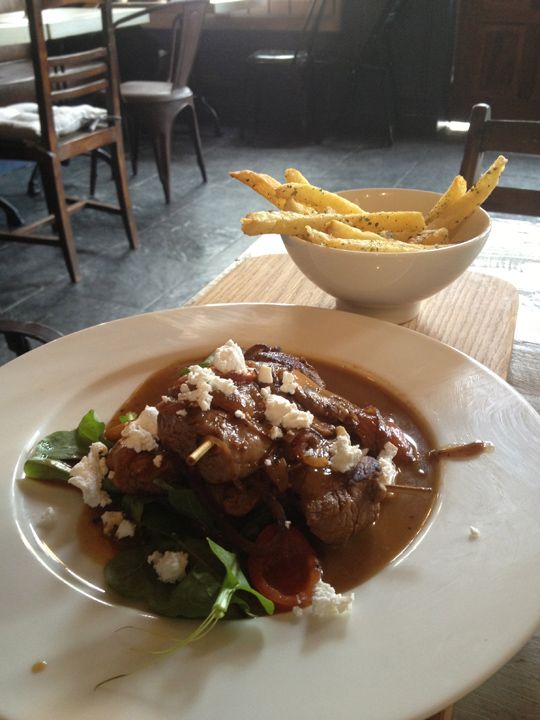 I'd like to visit Daleahs again, sit in the courtyard, and try the Greek coffee.
Living wall in the courtyard
Oh, and before we left, I asked the waiter guy if I could take a picture of his tattoo, which was peaking out of his shirt. I gladly obliged, hiehie. I later found out that he is a friend of a friend. You are known your tattoos, it seems.
Go check out Daleahs. I'm sure there will be something there that you'll love.
Coke or Pepsi