The Ceramic Factory
A while ago I discovered the Ceramic Factory on Facebook. I couldn't quite figure out where they were located, if it was a house or a shop, so I kind of forgot about it. Then, just a couple of weeks ago I noticed, on Facebook, that they have moved to a new shop space in Linden. Right across from the Whippet, my new favorite breakfast spot. Bingo!
Needless to say, we went for breakfast, and while waiting for a table, skipped into the Ceramic Factory, and what a magical place it was: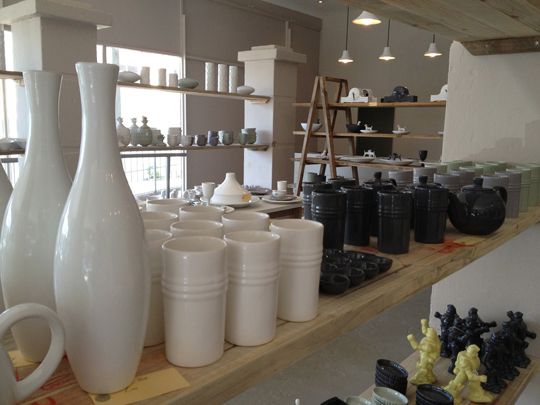 So, there is something for everyone here. From lovely white vases, wonkey plates, and quirky lamp shades to owls, skulls and robots!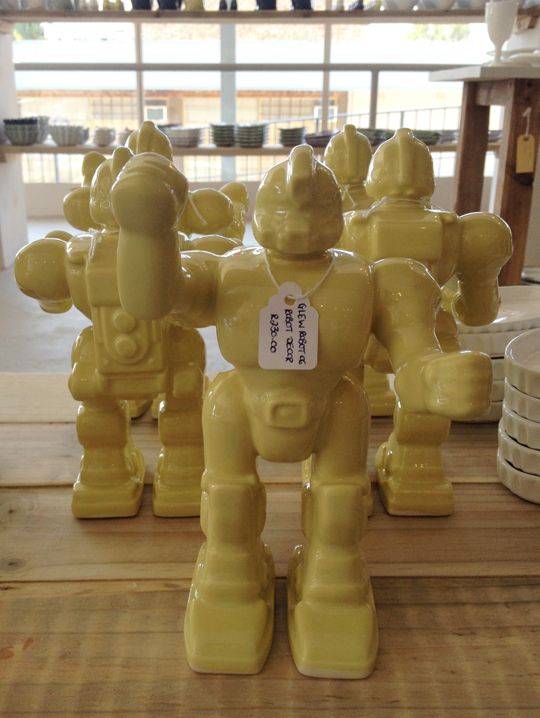 The best part was the bunnies! I was in ceramic bunny heaven.
A table of bunnies.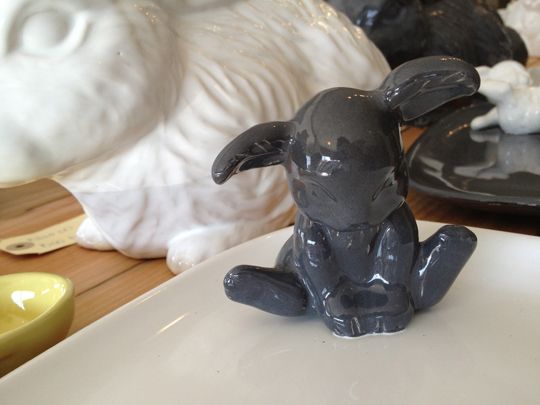 Bunny plate.
Don't you just want to take him home? I bought the green one in the background.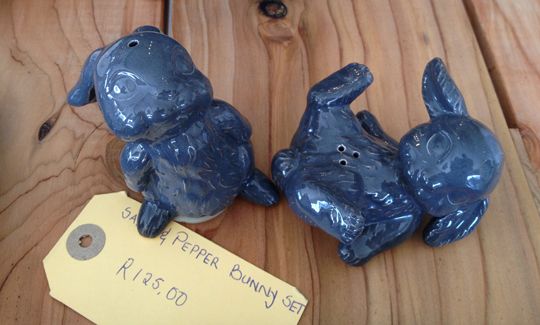 Who needs boring salt & pepper pots when you can have playful bunnies.
I wanted to buy everything. Go visit it. You will too.
Ceramic Factory, 59 4th ave, Linden