Old Mac Daddy - what a magical place
I mentioned in my previous post our confusion with all the
daddies
. On our way to Struisbaai we decided to find the other daddy, the Old Mac Daddy.
On the N2, when coming from Cape Town you will find Grabouw. Don't blink, you might miss it amongst all the orchards. When you just pass Grabouw, you will find the turnoff to Elgin, and
Old Mac Daddy Luxury Trailer Park
. Nested amongst pear orchards is a magical world. A hillside full of old airstream trailers, each decorated by a different designer in a unique theme.
Now, I have read various articles on Old Mac Daddy, but nothing quite compares to seeing it in real life. We only stopped by to have a peak, but it felt like we were there for days. The staff was so friendly, and Oom Ampie showed us the unoccupied trailers with glee. Each trailer has a little living area and bathroom that is separate to the sleeping quarters, which is inside the trailer. The design of the living area is simple and modern and though contrasting to the thematic trailers, it all blends seamlessly.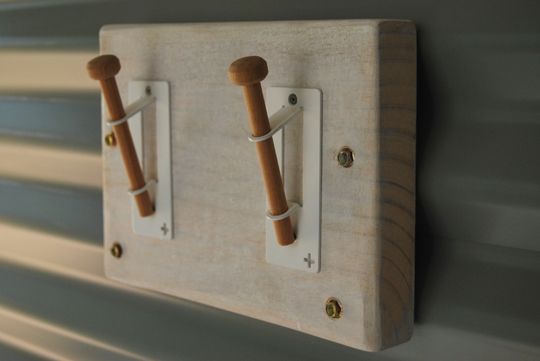 The trailers are connected by wooden pathways lined with indigenous grasses and
fynbos
. As you meander up the walkways, you are greeted by American style mailboxes, with the names of each trailer (theme).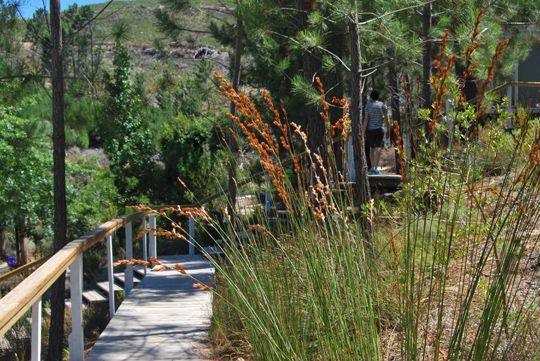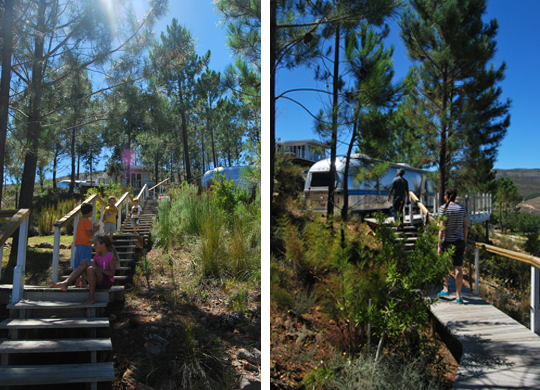 Have a look at some of them:


Give bees a chance
For better or for boerewors.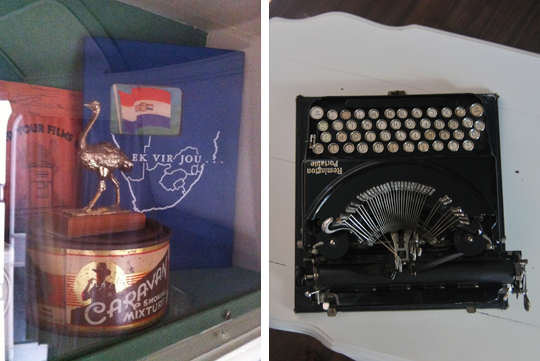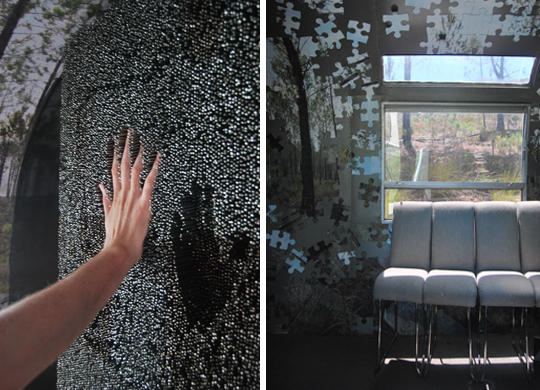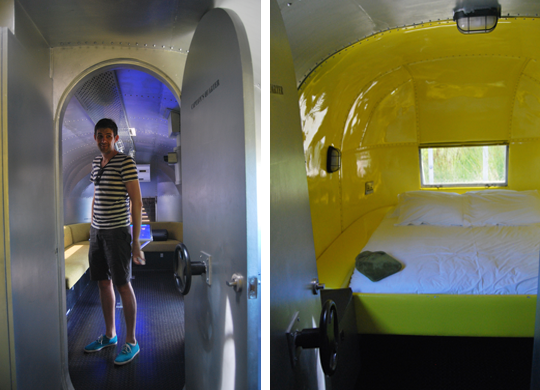 Yellow Submarine
The dream
Mills and Boon
Life before colour
Dirkie Sanchez
It is hard to pick a favorite out of the lot. But I have to say Dirkie Sanchez and all its silliness has great appeal. Oh, and the Mac Daddy Villa. I think I could stay there for weeks.
I have seen outside showers, but never an outside bath - bliss.
One of the best parts of Old Mac Daddy, must be the views. You always think of Cape Town as having views of the mountain or the sea or the wine lands. But the scenery here is something else. It filled me with a sense of peace. So relaxing.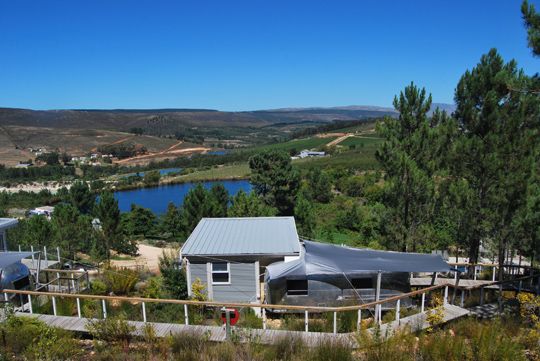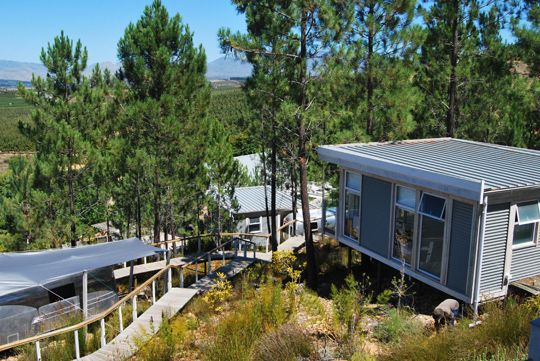 Lastly, the the modern, farm shed-like restaurant serves delicious woodfire pizzas and ice cold Grolsch on tap. And on a scorching day, the pool with its floating beanbags looked blissful.


In Liz Lemon's words, I want to go to there.