High School Reunion
I have been looking forward to my 10 year high school reunion ever since watching Romey and Michelle's, way before I even left school. This Saturday that day finally arrived.
Who was going to be there, what will they look like and what will I wear? Two of these questions are pretty much redundant, since I have most of them on my Facebook, and the rest I have Facebook snooped... But still, nothing beats real live right?
But unlike an 90s teen movie, this blog post has no before and after scenes, no bitchy girls being punished for their evil deeds, and no awards for most likely to become a stripper/nun/success. Because nothing has changed really. Everyone looks pretty much the same (or at least the same as their profile pics), everyone still grouped with the same people, and those who did not speak 10 years ago, still don't. I guess this only changes in about 50 years, when there are only 10 people left (alive) and you have no choice but to speak, or you have just forgotten most of the past.
Instead I will share some pics and some stories about my alma mater, Afrikaans Hoër Meisieskool Pretoria.
I remember the day I first went to look at the school very clearly. It was a Sunday. Some of the boarding school girls were returning after a weekend at home. A few leafs were rustling. I walked with my parents through the halls of the 85 year old red brick building, on the red polished floors, up the staircases with the hand-carved wooden banisters. It seemed nothing like the generic school buildings I was so used to. There was a sense of history, of respect. I felt at peace. In short, I thought it was pretty and decided to enroll, even though none of my friends were going there, and it was a Girl's school.
As I walked through these halls again this weekend, I reminisced about all the details and all the history I could remember, and I tried to capture as many of them with my camera as the afternoon light would allow:
First stop was the library, where we once browsed in silence, and now enjoyed scones and tea in a real ladylike fashion. It seemed tiny. But the wooden staircase, strange porcelain Voortrekker doll was still there. Our favorite Afrikaans teachers were also there. Juffrou (Miss) Grabe read from N.P. van Wyk Louw's Raka, and it felt like we were right back in class.
"Die vrouens het hom die eerste gewaar
in die loom namiddag toe die arbeid klaar
was..."
Afterwards she led us though the garden, to show us what changed, including a beautiful garden filled with flowers, xerophytes, herbs, veggies and a pond, for both the Biology and Hospitality students to utilise.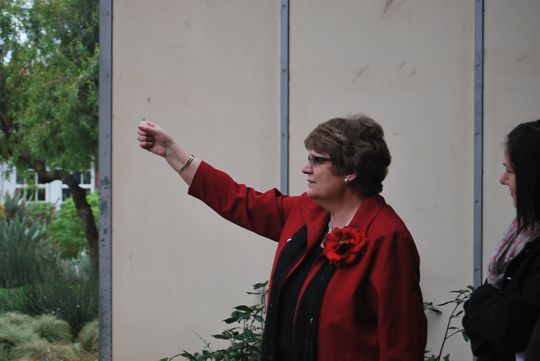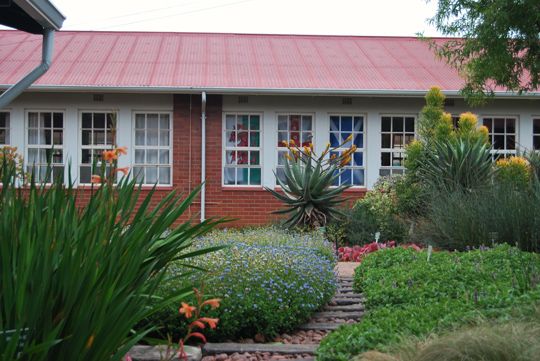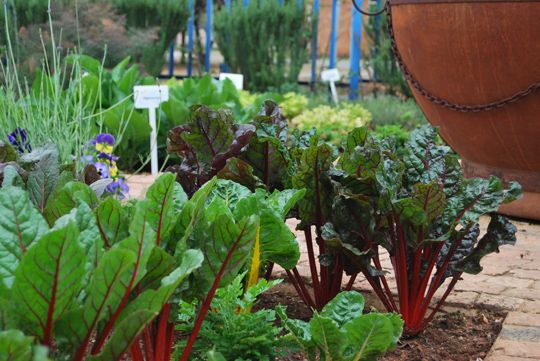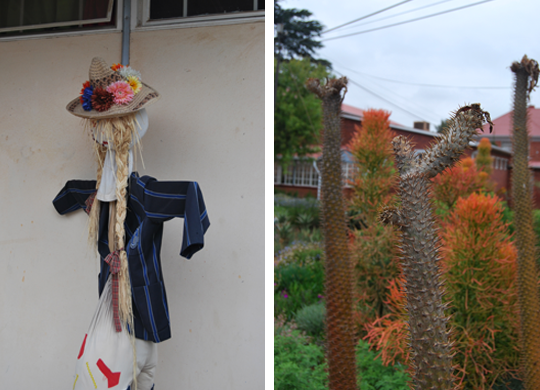 This little sign forbids our brothers from the Boys' School (Afrikaans Hoër Seuns) across the road from trampling the garden. On the occasions the boys came over for a social gatherings, our headmistress was very concerned that they would jump into the flowerbeds, her pride and joy. We had to warn them, or else. This fear seems to still remain, even after her retirement.
I looked at our main building - what a beauty she is. A real old lady.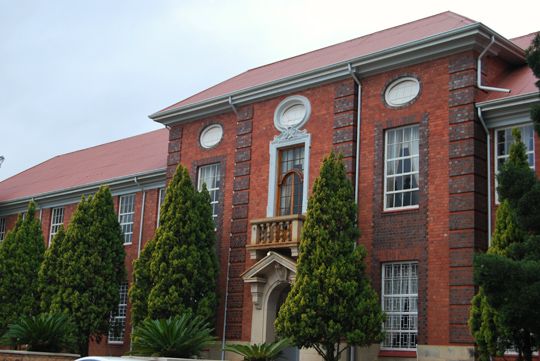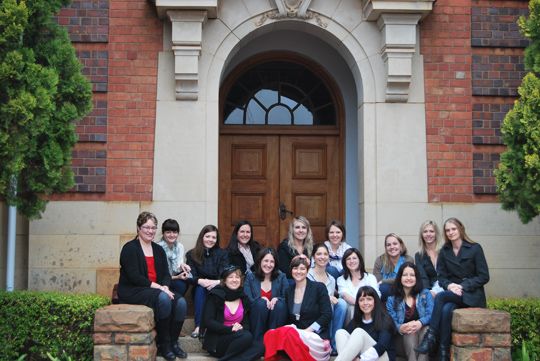 The gardens are still beautiful as ever. It was even featured on an Afrikaans gardening TV show. Some new sculptures were added. And some old favorites, such as Die Bokkie (the little buck), is taking a break while renovations are ongoing.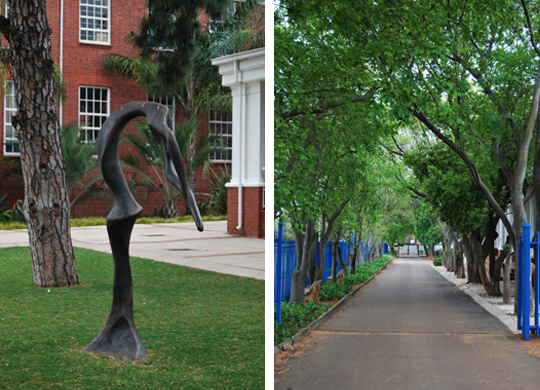 Later that evening the party was ready to commence. We prayed that the rains would hold off until we had our fun.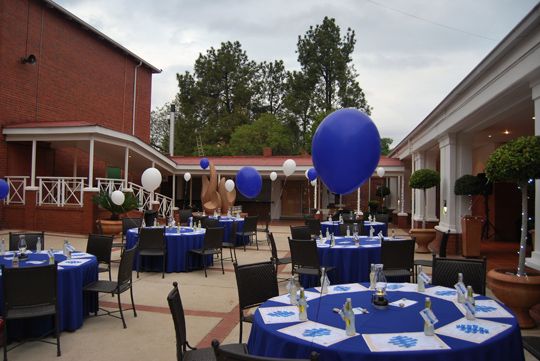 As I was more comfortable behind my camera than making chit-chat with long lost friends, I scurried off to take a few more pics. You suddenly look at alleys between buildings and empty hallways differently, hoping to see something you never noticed before.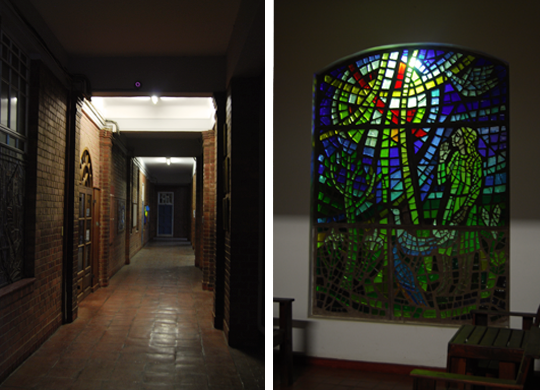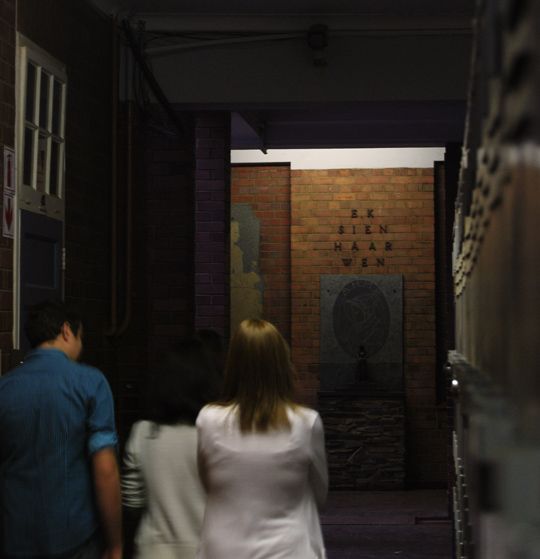 My last few shots before the light completely vanished, was of our Boerenooientjie. She is represented on our school emblem, and was the emblem of the first Afrikaans women's paper. The sculpture was made by the legendary artist Anton van Wouw. She sits on a pedestal surrounded by our moto, "Ek sien haar wen" (I see her winning). This might seem like something more suited for the NFL, but it has a much deeper and more sobering meaning. It is taken from a poem by Jan F.E. Celliers, "By die vrouebetoging" (At the Women's protest). The poem was written in 1915, after Celliers witnessed 6000 Afrikaaner women march in silence to the Union buildings, protesting the imprisonment of two Boere generals and some revolutionaries. I guess the saying " You strike a woman you strike a rock" rang true even then.
Anyway, I conclude with the lines from the poem that is represented on the walls, blazers and books of the Afrikaans Hoër Meisieskool Pretoria, my high school, of which I have mostly fond memories. After 10 years I know one thing, if nothing else, I am who I am, I am a woman, and a strong one too:
"Ek sien haar wen, vir man en seun en broeder want haar naam is Vrou en Moeder."
(I see her winning, for husband, and son, and brother, for her name is woman, and mother.)