Olympic swimmer in the making *in my mind*.
Okay, okay. The Olympic swimming events are over. Time to stop watching the swimming (swimmers) and start doing the swimming thing again.
In February of this year (2012)
I swam the Midmar Mile
. I am still not sure how or why, but I did. I started training round about September of 2011. It is now August 2012, and yes, I am starting to officially train again. Yes, I am doing the Midmar Mile again. Yes, it is a bit crazy. Yes, I think I am slightly in love. With swimming. Not the swimmers.
But let's have a look at those Olympians again one more time.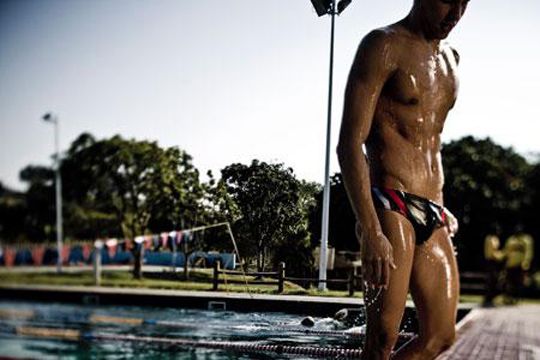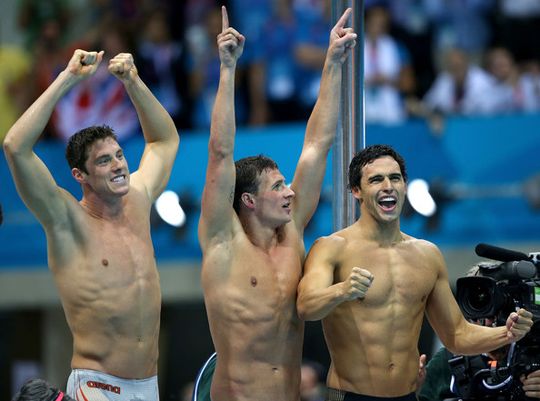 Back to swimming. Did I mention that I have never really been a swimmer, apart from splashing about in the family pool? I wanted to be, but realised this too late and was too slow for the high school team. So after watching various youtube videos, and peaking at the kids being coached at the gym, I managed to swim a mile without drowning. But now I want to be faster. It is a competition after all. Along came Ryk Neethling and Chad Le Clos, my personal coaches. Okay, not mine personally, nor do get to actually meet them, but thanks to Virgin Active I have access to training programmes and videos by none other than our golden boys.
Have a look
.
Did I take enough note of the techniques they demonstrated? This remains to be seen. My first challenge of the season arrives 20 October, at
Sun City
. Check back then and hold thumbs.
Oh alright, let's just look at these guys one last time.