I saw The Chad aka Welcome Back Golden Boys
On Monday I posted some eye candy in the form of Olympic swimmers such as Chad Le Clos. The very next day I heard that the South African swimming team is arriving back in the country on Thursday (today) and that everyone should go to O.R. Tambo and welcome them home. Say whaaaat! I'm there.
So this morning, on a public holiday, I dragged my husband out of bed at 5am - off to the airport dressed in every South African flag we had. When we arrived there shortly after 7am, the arrivals hall was already packed! Scores of kids with swimming caps in hand, proud South Africans with LeadSA-sponsored posters, and gawking teenage girls ready to ask for Chad's hand in marriage.
Luckily I am freakishly tall and could point my iPhone over their heads, but chances of good photographs were slim, so don't judge okay. (Remember, my trusty Nikon died while
ballooning a week ago
).
The atmosphere was electric - whether it was sheer pride or just hormones. Banners covered the balconies. Cheers, shrieks, Shosholoza, and the vuvuzelas' thundering filled the arrivals atrium. We were ready to see our Golden Boys, Cameron van der Burgh and Chad Le Clos. It was really was a proudly South African morning. (If you still don't know why these guys are awesome, you have either been living under a rock, or watching NBC news).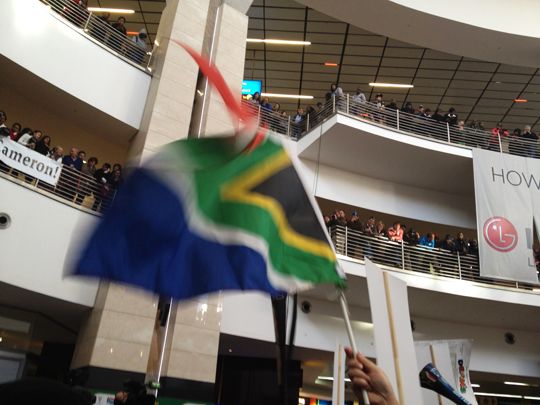 Flying the flag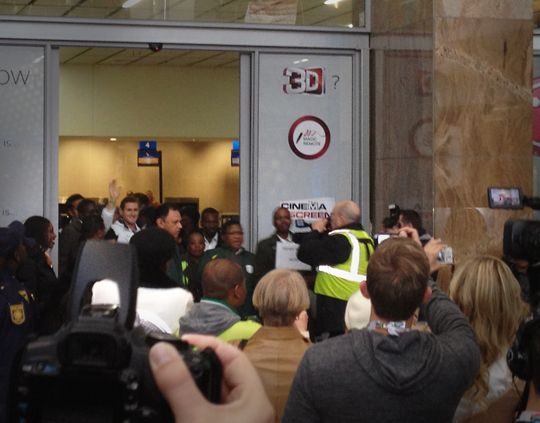 Here they come!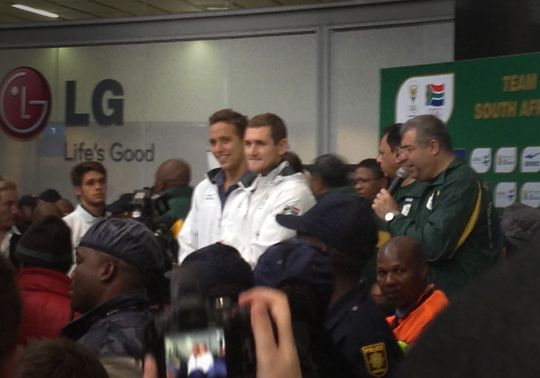 The golden boys, Chad and Cameron (or Cameroon as Sport Minister Fikile Mbalula said)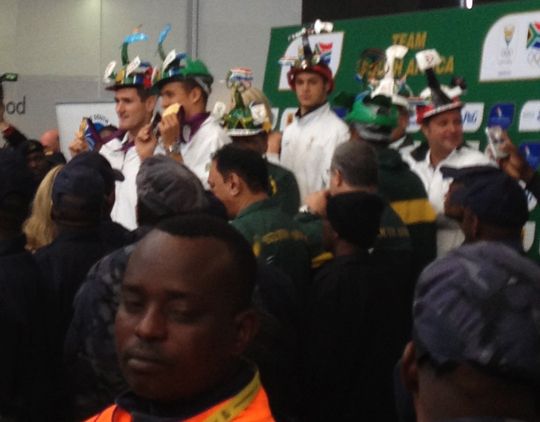 Sporting makarapas and medals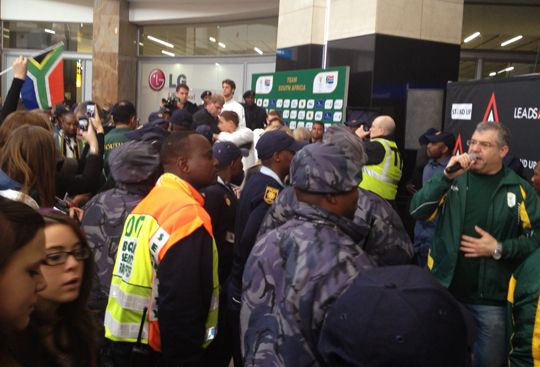 Police, security and Aki Anastasiou
But let us not forget the other goal of the day, to snap a pic of The Chad. And I did. Mostly out of focus, and I missed the moment when they lifted their sweatshirts, sending the crowd into delirium, but I finally got close enough...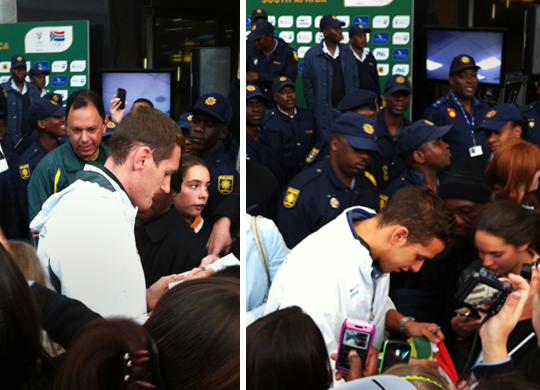 Autographs, Cameron and Chad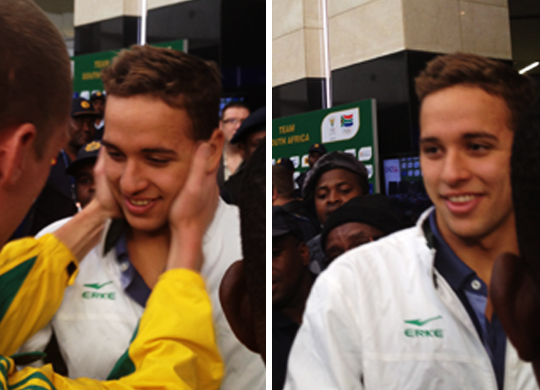 "That's my boy!"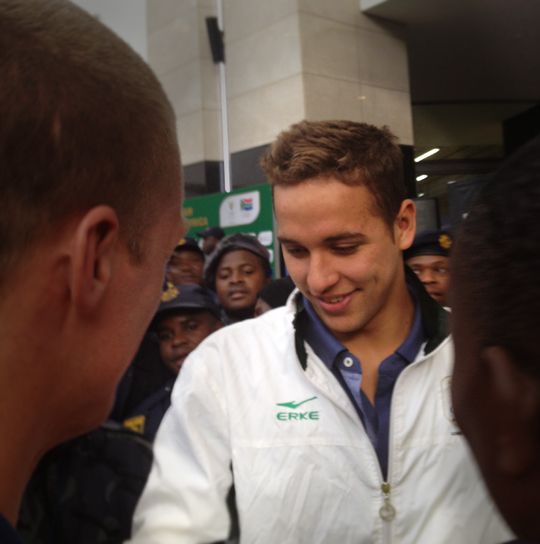 Just so darn cute, isn't he?
It was tough, but I made it. I narrowly escaped the crowds of shrieking girls, and so did the boys. Jeepers, if it was not for the walls of police and military looking security guards, those girls would have torn off every last piece of clothing they had on.
Well done to all our swimmers! It was fantastic watching every race, witnessing history being made, and being there today, welcoming you home. I love this country!