4th of July part 1, a.k.a 3rd of July
I think it's safe to say the biggest celebration in the USA is 4th of July Independence Day. And Independence can't be celebrated without lots of shiny explosives. I do like fireworks, and we don't get many opportunities to see them in SA due to the law. By the way, fireworks are illegal in Ohio too, but during such big celebrations the law turns a bit of a blind eye... I'm sure the don't want to cause a riot. America has very close relationship with guns and firepower.
* Please note, I fully understand and support this, and really feel for the animals who suffer due to the noise. Great care needs to be taken to make sure animals are safe and calm while fireworks are happening.*
O.k, so the whole 4th of July weekend was filled with celebrations everywhere around the city. On the 3rd we decided to head to the Cityfolk festival in Downtown Dayton, to watch the fireworks show over the river.
Jeepers, I don't think there has ever been that many people downtown at once! It was also very apparent that most people from the suburbs rarely attend this urban event. Pity. Whew, the party was happening. And watching the people was a treat. We even saw a street fight! I was about to take a picture when I realised it was real, not part of the performances. I tell you, Deshandra already had her shoes off and was ready to hit Leshane with her handbag. It was like West Side Story meets Jersey Shore. Girrrrl!
These are some of the things and folks I noticed while pushing through the crowds: so many purple cellphones peaking out of bras, three old ladies on a bench chewing gum in unison, skinny baby daddies without shirts, guys with pants on the ground, big shirts with skinny guys in them, big shirts with big guys barely in them, mile long funnel cake queues, slouchy-shoulder beer infused guys, Bieber-loving shrieking teens, kids with flashy light things and an awesome New Orleans band. Loads of fun! It was great seeing so many people having a party.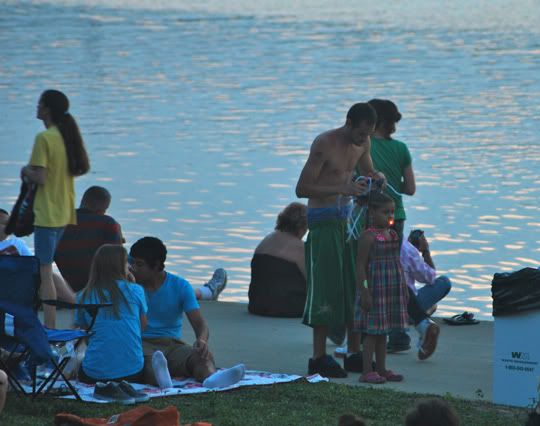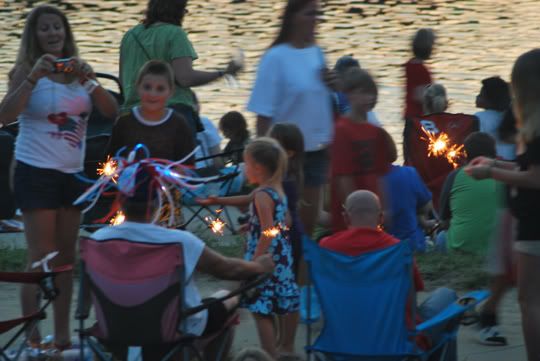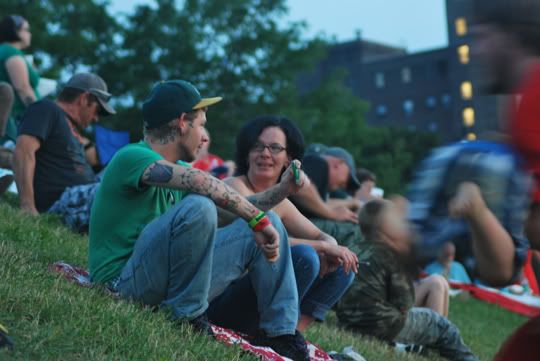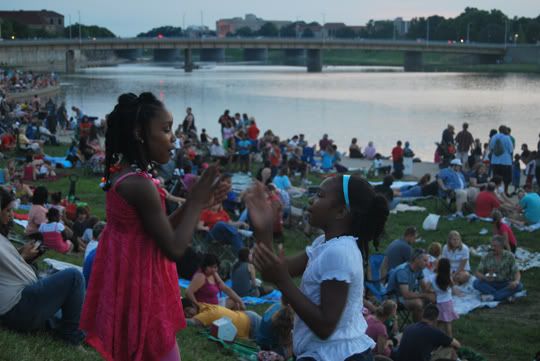 We finally made our way to the river bank and clung to it like fruitbats. As planned, it was dark by 10pm and time for the fireworks. Accommpanied by songs like "Fireworks" by Katy Perry and "Party in the USA" by Miley Ray Cyrus, I snapped away at the shiny display.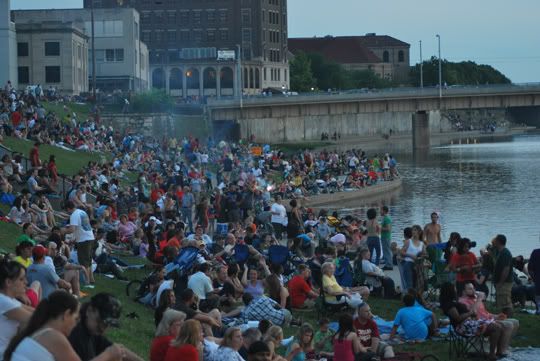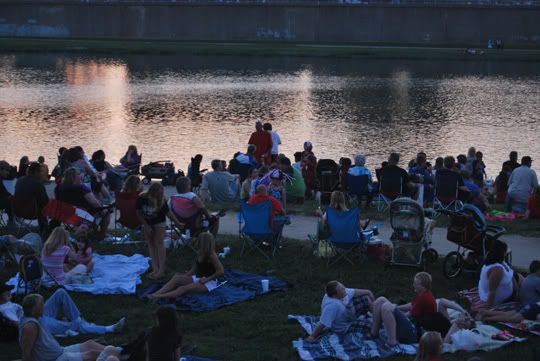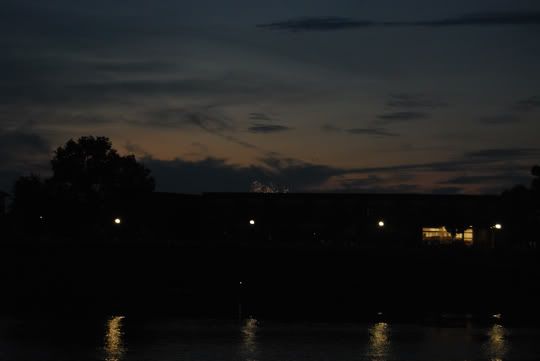 As ordered, the sun finally went away at 10pm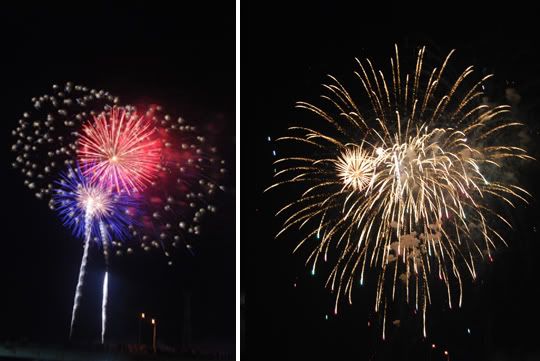 Note the red, white and blue one!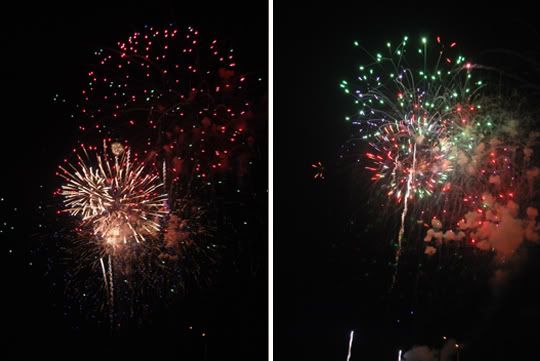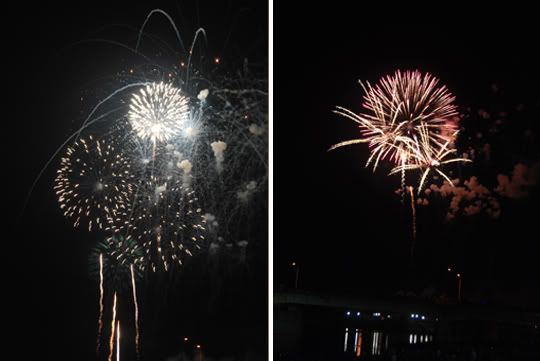 Next up, 4th of July parade!