An Irish hotel, a peri-peri chicken and a pretty station. Welcome to D.C.
O.k. I need to do this now. 7 Days of holiday blogging is sitting like a mountain before me, but here goes. So remember last time I arrived in Washington, D.C was when I first arrived in the USA, and also the day I almost got deported. I really hoped this time would be less dramatic.
Our tiny plane arrived in a very green D.C narrowly missing the Patomac river, or so it felt, anyway. We stepped out of the airport into an oven. Wow, it was a hot and humid 35º C. Then, my first taxi ride - with a crazy taxi driver (or first of several). Jeepers. Thank goodness for the metro, I'd never dare to drive in D.C. I think they might be worse than SA taxi drivers. Or wait, no, maybe all taxi drivers are just psycho, across the world.
Since it was late afternoon already, we dropped our stuff at our Irish hotel and headed out for dinner. We walked the two blocks to Union station. Our stop for the evening was Dupont Circle. Even though we knew we had a full day waiting for us the next day, we still walked about 3 km that evening, just checking things out. And then we spotted it, the Nando's sign blinking in the distance. A piece of SA, calling us. I was really hoping that it would taste like Nando's. And it did. Hot peri-peri was hot. The pita was toasty. The perinaise was perfect. And they even had witty, slightly naughty posters on the walls. If you are not familiar with Nando's history of hilarious and controversial ads, here's two of my favorites:
And here's some pics of our first evening: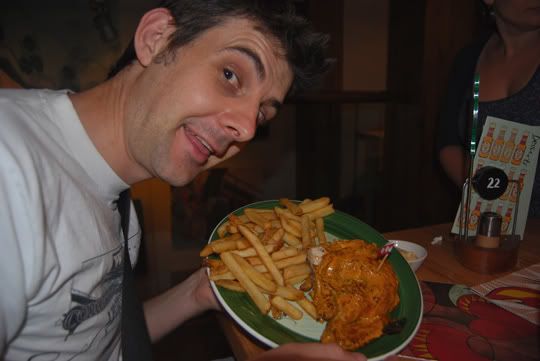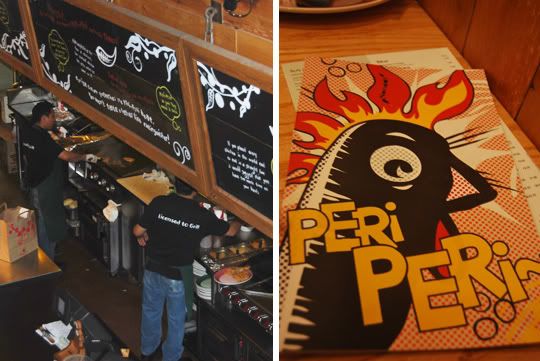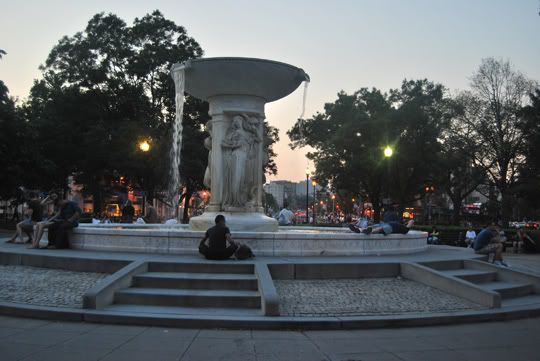 Dupont Circle. A blissful hangout after a long, hot day.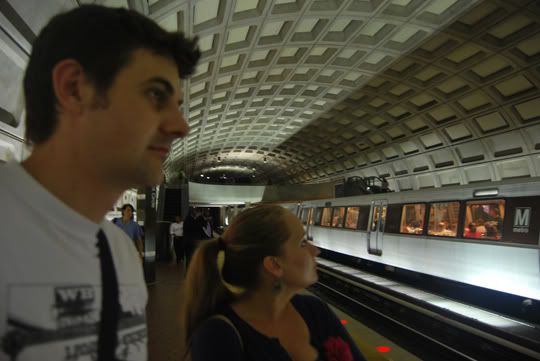 The neat and clean meto.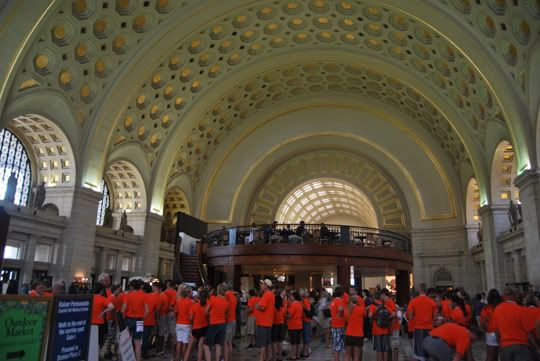 Union station.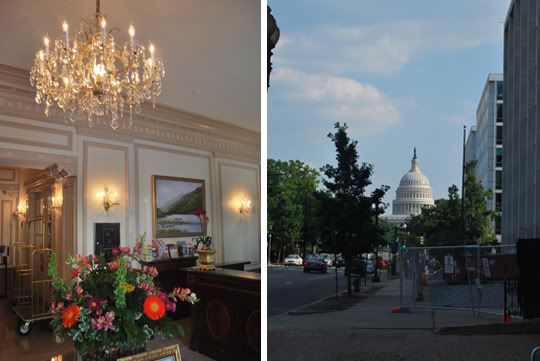 The Phoenix Park Hotel, and our view from the front door.
Watch this space. Tomorrow you will learn all the historic things about D.C that I now know.