Birthday and the Beach
Our last day in San Diego, and my birthday. So we need to make it special, right? We wanted to see the ocean, just needed to decide if we would take the train 45 minutes up the coast to the famous, high income La Jolla, or stay local. La Jolla (pronounced La Hoy-a) is one of the many surf spots mentioned in the Beach Boys' Surfing USA. It is also the site of the Torrey Pines Golf Course (which sounds famous to even I non-golf lover like me), and the de facto nude beach Black's Beach.
But no, we decided to take the blue collar bus, crossing San Diego bay via the Coronado bridge, to Coronado Island. Aparently Coronado is one of the most expensive places to reside in the USA. I have to say, I could live in this resort like neighborhood (for a month or so). It was really like something out of a movie. It is also home to the famous Hotel de Coronado, which opened in 1888, and is one of the oldest hotels in the US.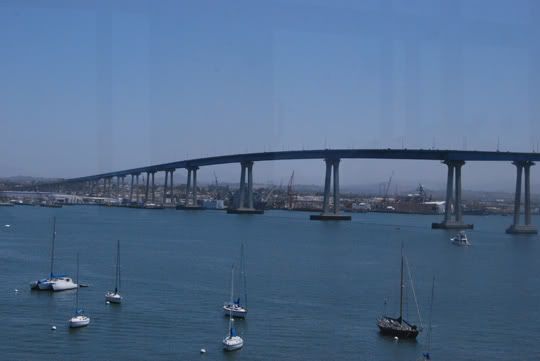 The San Diego-Coronado Bridge
Picture perfect gardens for a picture perfect town.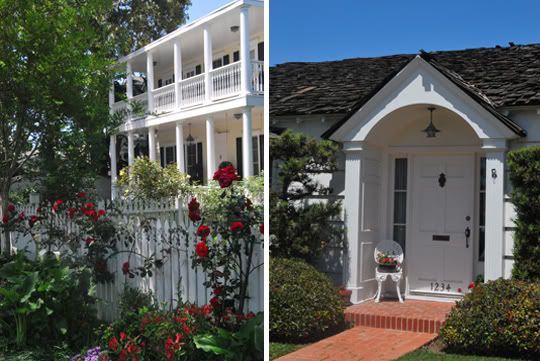 Cute, perfect houses. And everyone has roses.
Fighter Jet! Coronado is home to the Naval Amphibious Base and is the West Coast focal point for special and expeditionary warfare training and operations. These jets come whooshing by a couple of times, making a big noise, and making us hope this was just a formation exercise.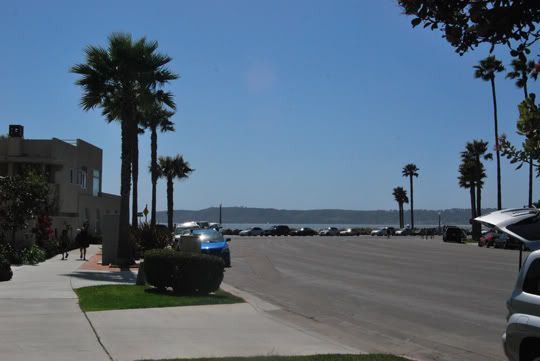 View from a drive way. Nice hey. Reminded me of Glentana or someplace near Knysna.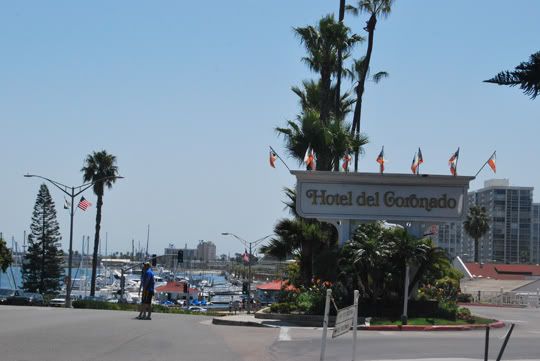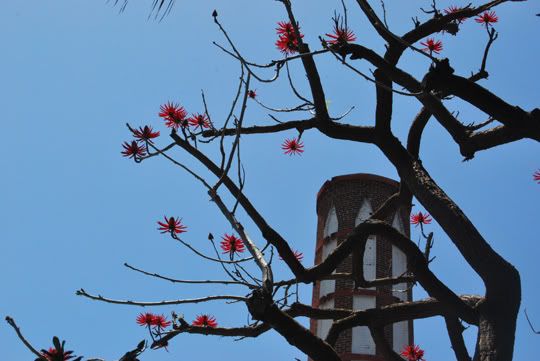 Coral tree. These made me feel like I was back in SA again.
Bright flowers at the Hotel del Coronado. Again, the flowers reminded me of home.
Hotel del Coronado marigolds, aka afrikanertjies.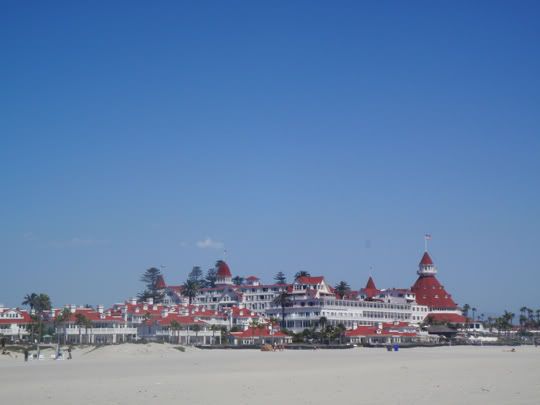 Hotel del Coronado - beach view.
We made it onto the island safely. It was touch and go because the bus driver lady really hated her job, and possibly people in general. Of course we headed straight for the beach. Once again, right out of a TV show/movie. You know those random cut aways that just show people on the beach, and others rollerblading next down the boardwalk while they play cheesy sax music? Exactly like that! There were tall palm trees, blue skies, and a beach. Have a look: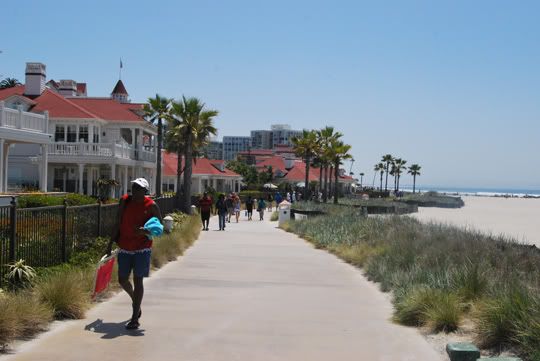 Boardwalk between the beach and the resorts.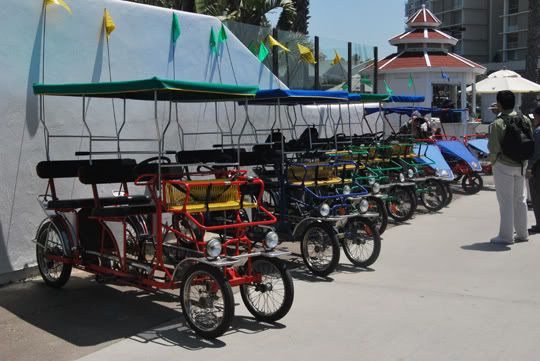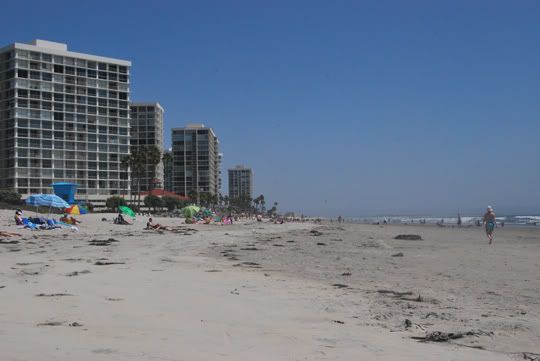 Now, let me just mention that, even though Jaco and I are born and bred South Africans, we have terribly useless European skins. And after a long, cold, wet Ohio winter, it was just tempting nature to go lay on the beach. But I had a new 50's style, polka-dot bathing suit, and we wanted to stick our toes in the water. It was really cold. So I stayed behind a rock, and exposed my whiteness to the sun. We weren't there for more than an hour, surely, but, with SPF30 I still turned red as my dress. And because I was hatless, and you don't really use sunscreen as styling cream, my scalp turned the same colour as a lobster (a favorite dish of the American population).
Jaco going to test the water.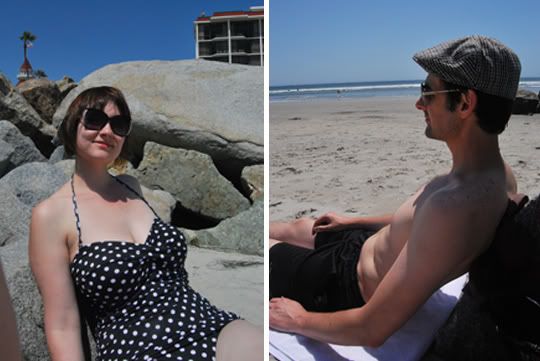 One more thing about the beach, it was made of gold! Seriously, someone told us it looks like the sprinkled glitter on the beach. It must have been all the left-over glitter from a Lady Gaga show. Jaco, being all clever, found out it is in fact mica flakes, rarely found in beach sand.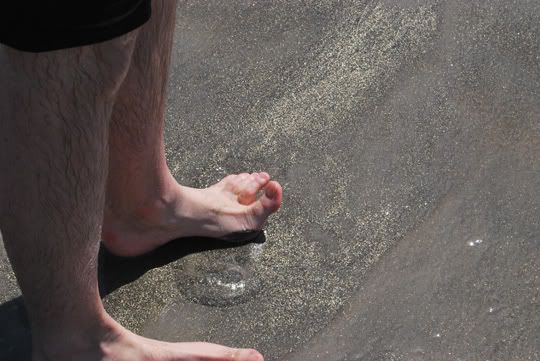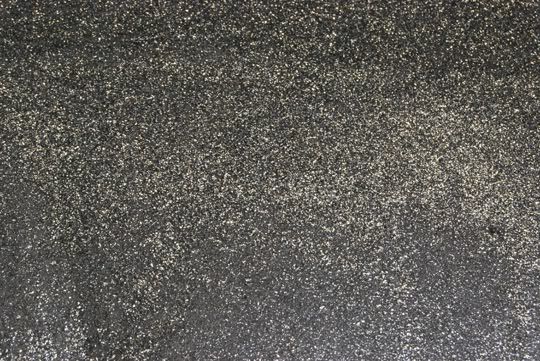 When it was going home time, we decided to take the ferry instead of the bus. It is so weird, you sit on the grass, watching the city not so far in the distance. At some point we all huddled on the pier, and watched some fisherman doing what fisherman do. And then you board the ferry. The captain was very stern and told everyone to hurry up. He had two good looking crew members, who might be strippers in their free time (teehee).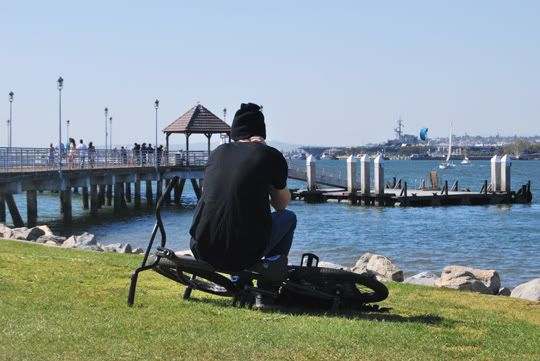 My birthday shoes. So comfy.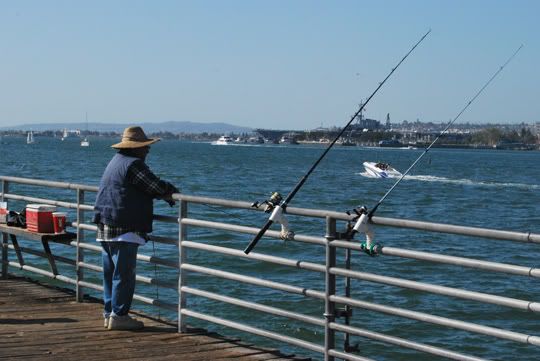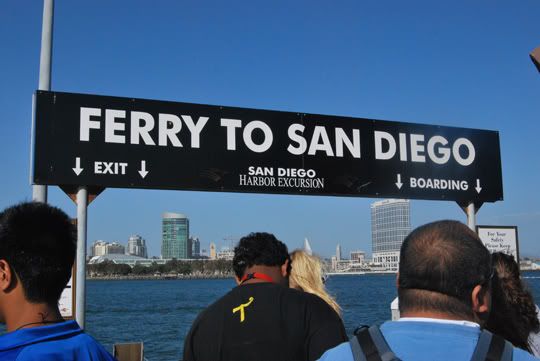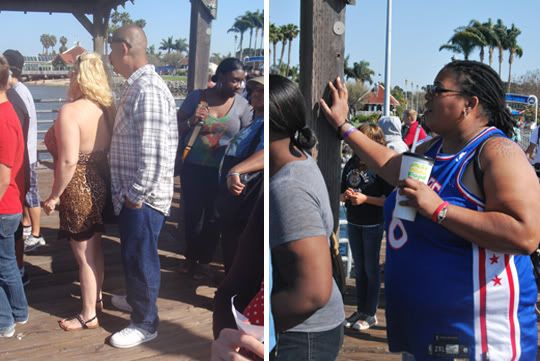 Stereotypes exist for a reason. Why do latino ladies love the leopard print?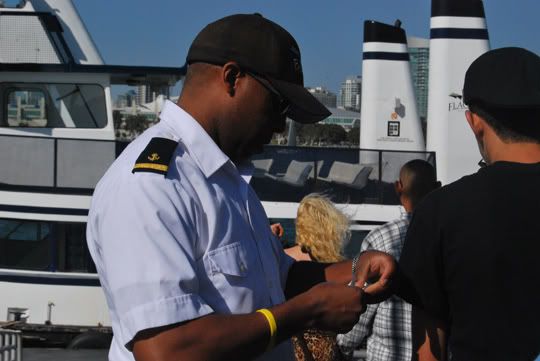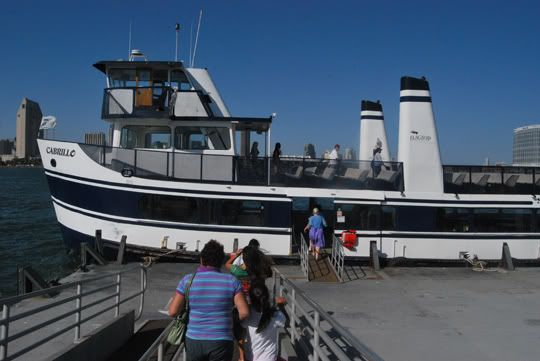 It was a good day.