¡Ay caramba!
The day before my birthday we went exploring
Balboa park
. By the afternoon we weren't quite ready to go hang out at the backpackers, so we took the trolley to Old Town.
Old Town is called the birthplace of California, we learned. And San Diego is the site of the first permanent Spanish settlement in California, 1769. Of course colonization goes hand in hand with religion and it thus this was the first mission station in Cali. In 1968 Old Town was established as a Historic Park because of its rich heritage.
These plants reminded me of my window sill "garden" back home.
The best way to describe this plaza in the middle of a dusty part of town, is a cross between Pelgimsrus and Gold Reef City. The buildings tell the story like a classic Western. There is the saloon, hotel, courthouse and so fourth.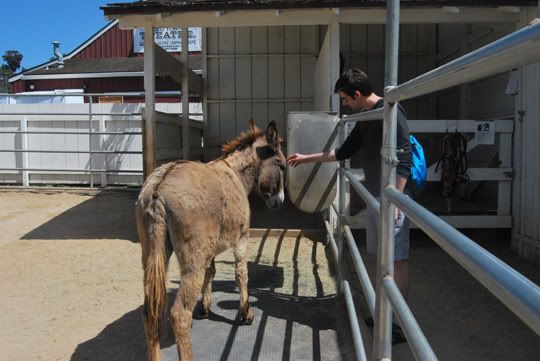 Even the donkey was to hot to be bothered.
Most of these buildings are little curio shops selling everything from Native American Jewelry to hot sauce. My favorite however was the Mexican Market, where you really could find everything. The cherry on top was the sea shell figures that looked exactly like the "shell people" my grandparents bought me on Margate beach when I was 5.
Taffy, fudge and other candy goodies.
A girl in traditional Old Town wear was making these. She did not look happy with her sweet job.
I want a Day of the Dead skull, and hello kitty.
A shell mobile. Perfect for your 80's beach apartment.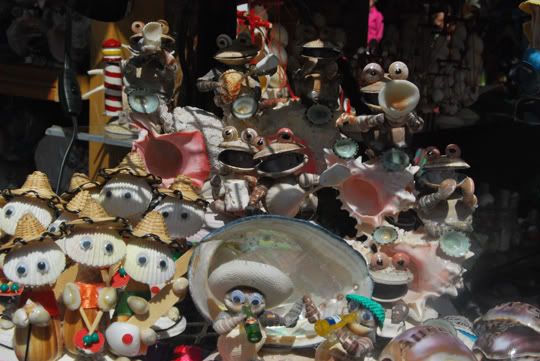 Welcome to Margate! I mean Mexico.
After browsing for a while, considering buying one of the numerous La Calavera Catrina on sale, or a decorative cross, and posing in a classic theme park cutout, we went for some classic Mexican cuisine. Of course we had Margaritas to celebrate my birthday, which has already begun if I was on SA time. And then, the Mexican experience would not be complete without the mariachi band to sing happy birthday.
If these weren't so over priced, I would have bought them. Look at the matchbox size couple!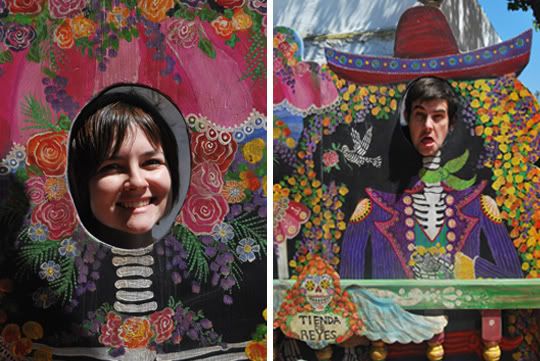 Happy Birthday to me for tomorrrroooow.
Lastly we ventured past the "town square" to the rest of the city. Here we found the Church of the Immaculate Conception and went inside to light a candle and take a picture or two. Suddenly, in storms one of the many crazy, homeless individuals, belching, shouting profanities about not getting enough sex, chucking his beer at the altar and kicking the flower arrangements. So much for a holy moment. We quickly headed for the door. Isn't it fun to know that Billy Bob there can go to Walmart and buy a gun?
One more day left in San Diego. Next post Birthday and the Beach.