Trailers and tombstones
What a dreary day it was when we woke up on Saturday. In fact, what a dreary couple of weeks. It has been raining for what seems like forever. Regardless, we couldn't just sit home on a weekend. Our itinerary: a kooky shop called Daddy Katz in Moraine, and then Traders World near Cincinnati. But first I need to share what we saw on our way there: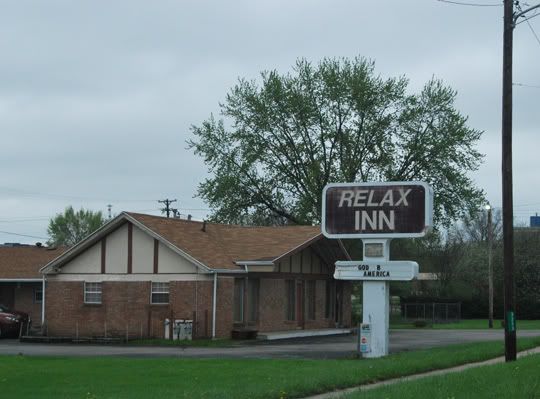 God B America?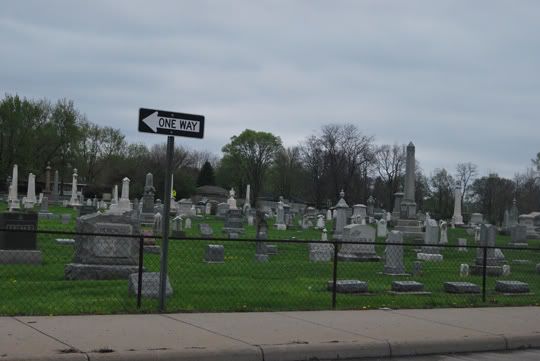 One way ticket to heaven or hell?
Just to give you some context, the City of Moraine is a more industrial and lower income area, very similar to say, Pretoria West. It is also home to the now deserted GM factory. This General Motors Assembly plant opened in 1951, originally as a Frigidaire appliance plant, and produced trucks for GM. From 2001-2008, it produced the GMT360 SUVs. It closed on December 23, 2008. At the time, the plant employed 2400 workers.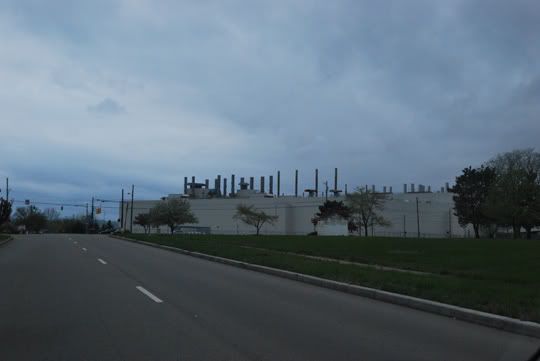 The GM tomb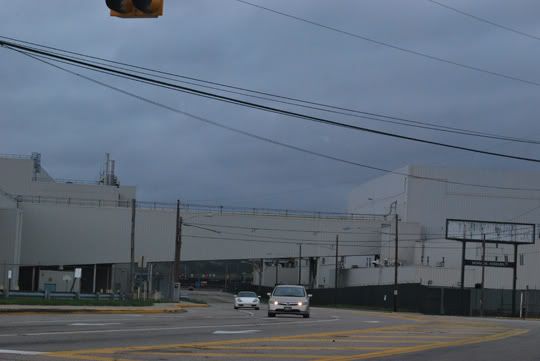 The massive GM plant - it even goes across the road.
Right across from Daddy Katz we saw our first trailer park in America. We had to quickly cruise through, and it felt a bit like being on set of My name is Earl. These trailers are actually pretty big and I think they might be a great solution to housing in SA. I mean, your average trailer is about 120 sq meters. Your avarage R6000pm apartment in Jozi is not even that big. And we hardly have tornados, so they should be fine.
Rather neat looking trailer park.
Elevated = low risk for flooding.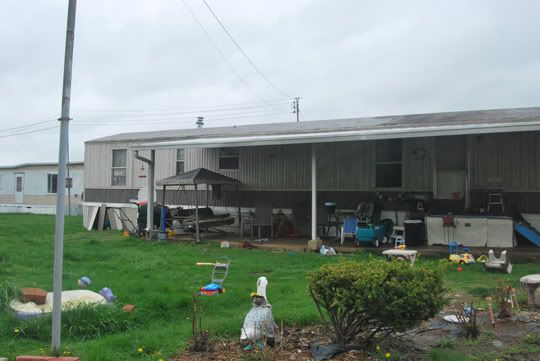 Playtime.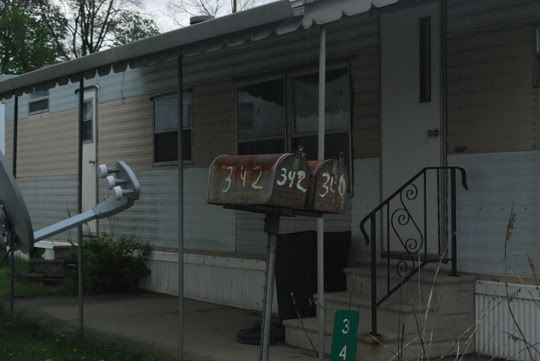 I guess satellite TV is more useful than mail.