A secret garden
This weekend we discovered a hidden gem. In the middle of the posh suburb of Oakwood lies the Smith Memorial Gardens. It is basically a house with a beautiful garden that used to belong to a resident, but is now open for all who knows about it. It is filled with little park benches, think Notting Hill, tulips, daffodils and a pond filled with croaking frogs.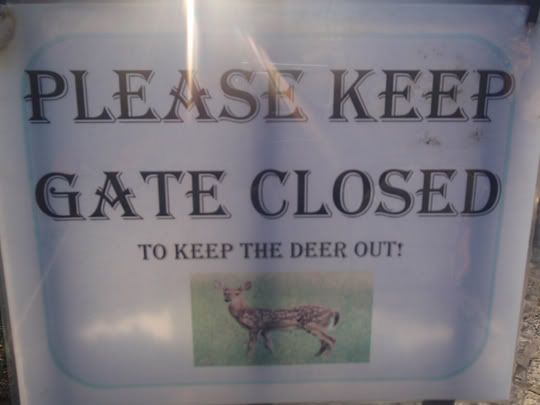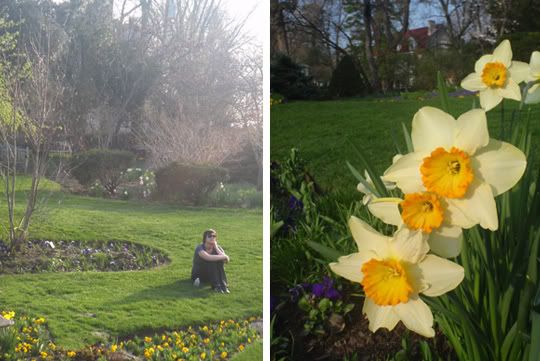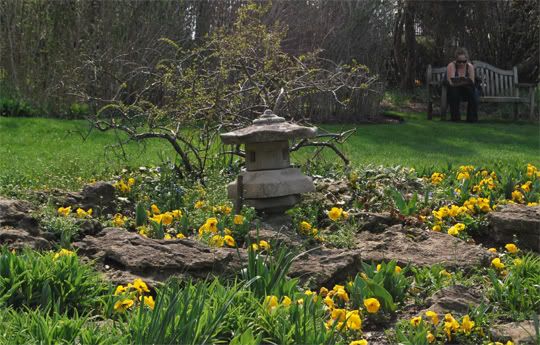 This particular afternoon was a very warm and sunny 28ºC, and everyone took advantage of this. There were grannies and babies and professional photographers photographing babies and pregnant girls. And there were this group of little girls in summer dresses catching frogs. Yes, forget the old rhyme that only boys are made of "frogs and snails and puppy dog tails". I had loads of fun snapping away.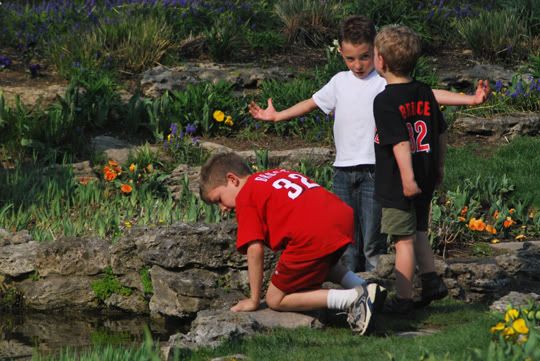 If there was ever I time to say "boys will be boys".
Sharing frog catching tips.


Pass the frog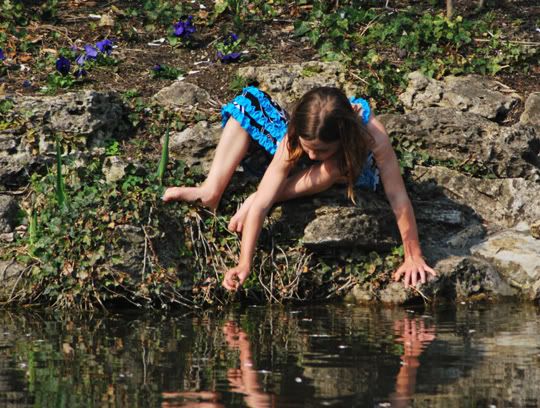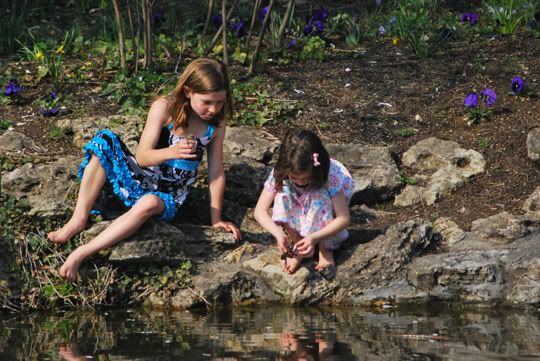 This little girl with the pink bow was fearless. She was the main frog catcher.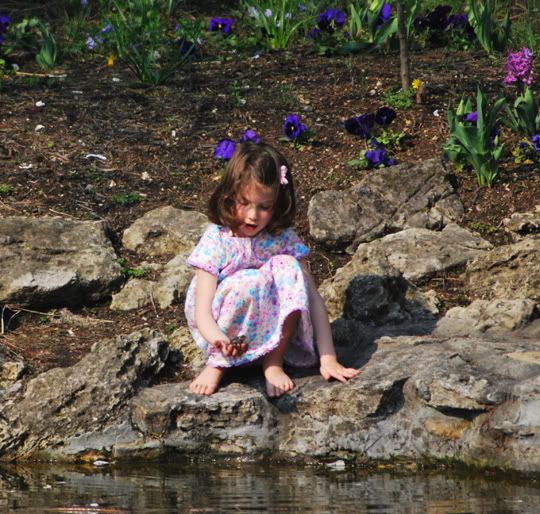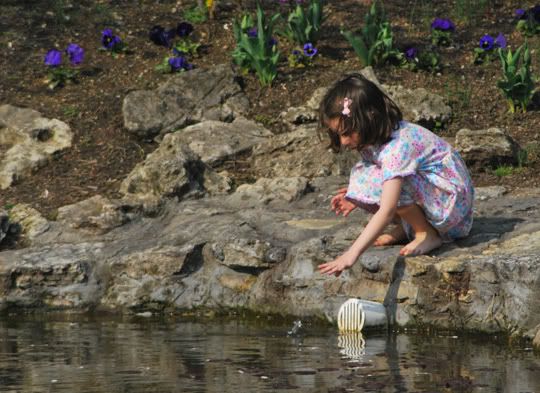 In the end, she was the last to leave. Splash!
After the kids was done playing "froggy high-jump" or something, I went and caught Mr. Frog (o.k, there were hundreds of frogs) singing his love song.