Hot dang! It's Daffodils.
There is one thing that makes up for Dayton's general lack of well, joie de vivre. But let me start at the beginning. Spring here arrives with a bang. One day it is cold and snowing, the next day 28ºC, and suddenly there are flowers everywhere. Blossoms on trees, little yellow flowers in the grass, and bulbs: tulips, muscari and daffodils. The daffodils are everywhere!
But wait, there's more. We all know things in America always need to be bigger and more extreme. I am very glad this particular homeowner lives by that philosophy: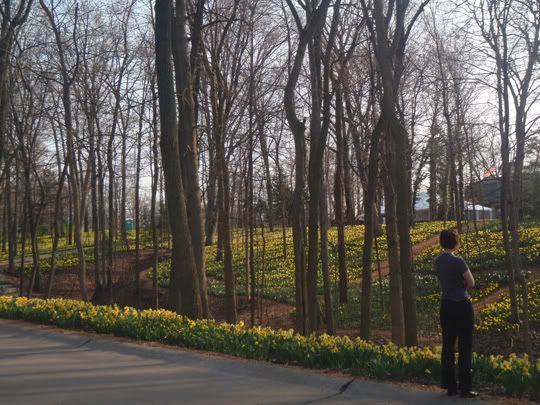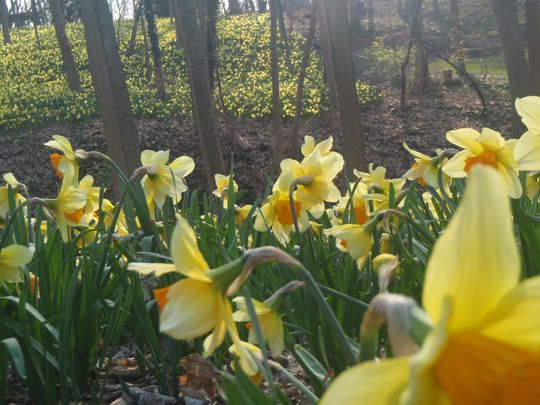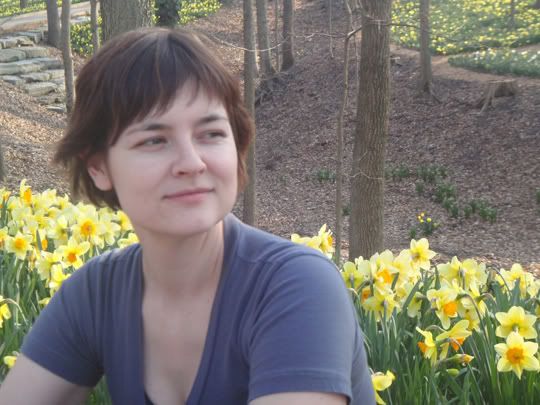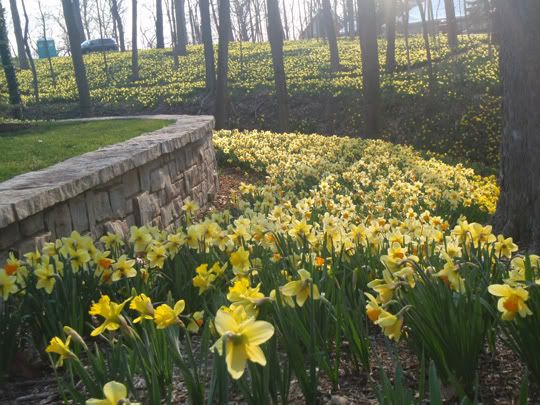 Yes, this one front yard in the posh suburb of Oakwood. We can't figure out exactly what the deal is, if he plants them all by himself, or if the neighbours contribute. But it is spectacular. Thank you kind sir.