Top Gun
Dayton fondly refers to itself as "The birthplace of aviation". This is mainly because the Wright Brothers were born (at least one of them), raised and drew up the first planes here in good ol' Dayton. Apparently North Carolina claimed the same, but after a
democratic vote
, Dayton won. Apparently the two Wrights were also bicycle repairmen and the one had no front teeth, but more on those crazy bros later.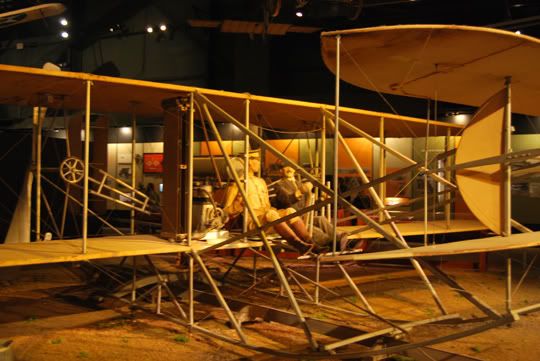 1909 Wright Military Flyer
Of course then Dayton has the biggest
Air Force museum
in the WORLD. No really. They got that one right. And it is free. Even better. So on a miserable, gray, rainy Saturday we packed the car, stashed a bottle of water in my handbag and borrowed two little kids for the day. Actually the kids came with their mom and they were very good.
This place was
huge
! I wikied it and they have more than 360 aircraft and missiles, mostly indoors. It was impressive. The whole place is divided into timezones so even if you don't know your history, like me, you still get a pretty good idea of the evolution of aviation. They even have an observation balloon from WW1 and a homing pigeon. Like I said, I don't really know the history of the world's wars in detail, especially not America's incredible contribution to world peace and all and all. I might have to go again though, to read all the bits and pieces and sharpen up on my history. Only downside is that everything is written through stars and stripes tainted glasses. But regardless, I truly enjoyed looking at the old wooden planes, the shiny, rivvity ones, and even they freaky modern stealth ones.
Propeller head.
Sopwith F-1 Camel. WWI.
I could not resist. Hee hee.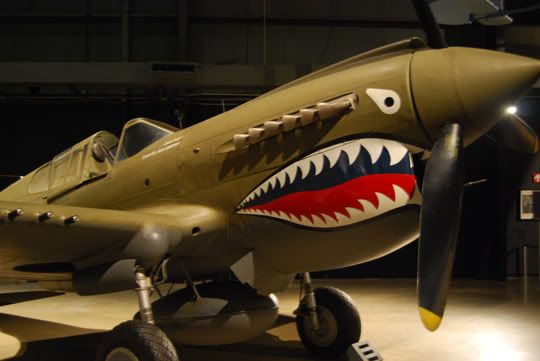 Curtiss P-40E Warhawk. One of the US's best fighters in WWII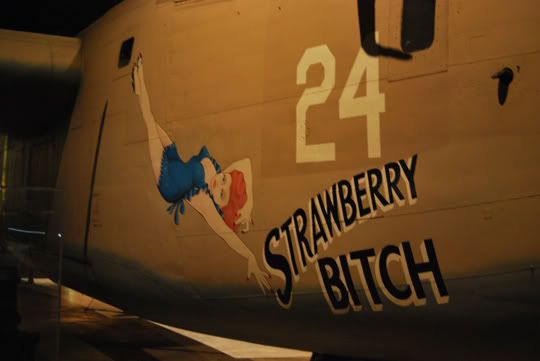 Consolidated B-24D Liberator. I just liked the fuselage art on all of these. War is scary, bitch.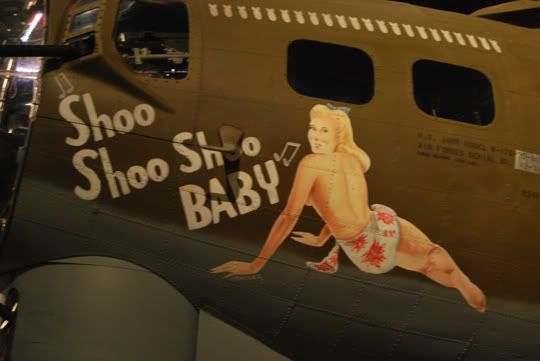 Boeing B-17G Flying Fortress. WWII.
Douglas B-26C (A-26C) Invader. This one was used during the Korean War.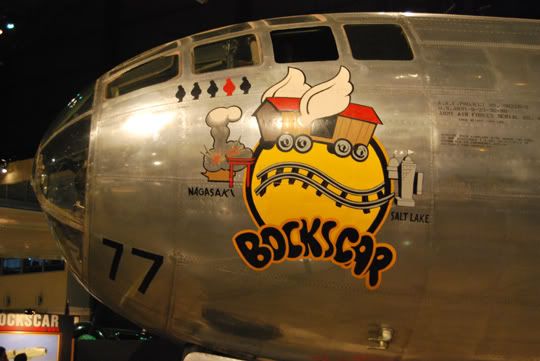 Boeing B-29 Superfortress.
Bockscar, dropped the Fat Man atomic bomb on Nagasaki on Aug. 9, 1945, three days after the atomic attack against Hiroshima. (sad face)
Cold War. The then, highly classified 1988 Northrop B-2 Spirit.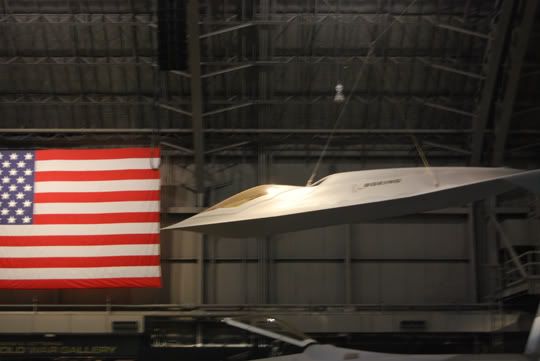 Boeing Bird of Prey, another secret stealth technology project.
The Bird of Prey was named for its resemblance to the Klingon spacecraft from the science fiction series Star Trek.
They also have a space and missiles section, with one of the Apollos, and some crazy missiles. You go up to a second level to see them a bit better, and then you are not even half way up. So tall (140 feet /42m).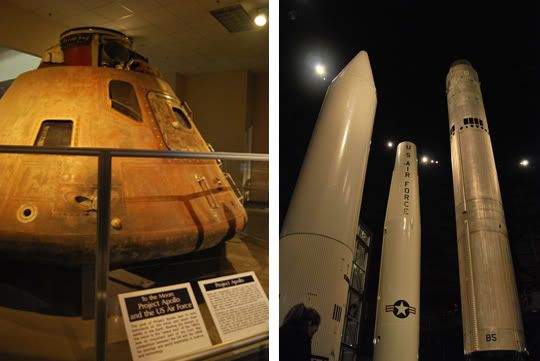 Apollo 15 and Jupiter, Thor and TitanII rockets (nuclear missiles).
Ooo, and there were boy scouts! I giggled. And a kid on a leash. And a baby wearing dog tags.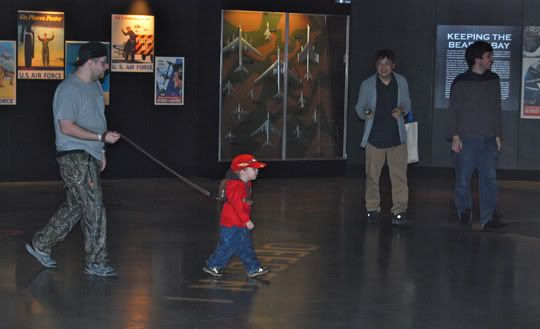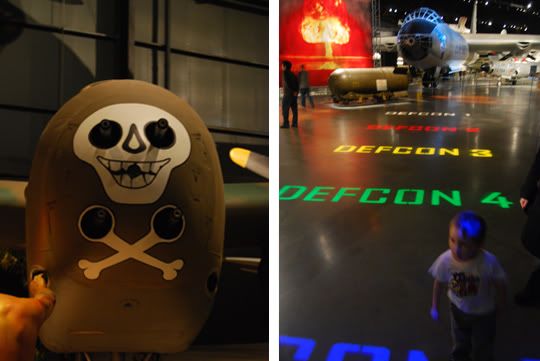 Jaco en die rooi gevaar.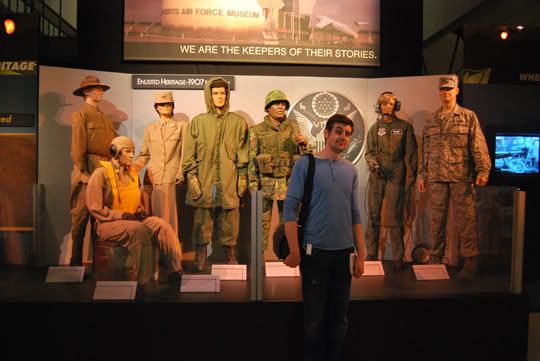 Jaco and Team America
After a lots and lots of walking, we needed out junk food fix. I had my first Burger King meal. I have to say, the fries were really yummy, much better than McDonalds (4 1/2 spoons out of 5). But the burger was just average (3 spoons).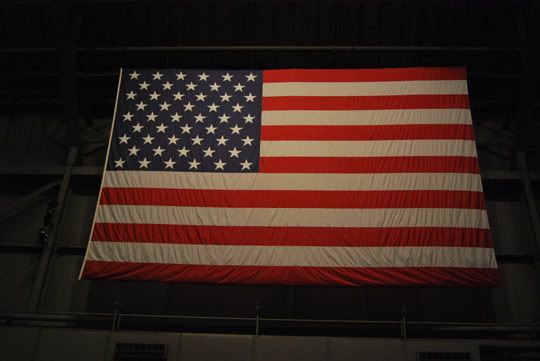 Let us live and die, I mean strive, for freedom.