Plaasvars/Farm Fresh
Wow, food really plays a paramount role in my life. Sunday morning we went to the 2nd Street Market. Ironically, this fresh produce market is downtown, amongst some derelict buildings and art schools.
The market is housed in a historic block-long former 1911 railroad building, which was saved from demolition in 2001. The long and narrow layout forces you to squeeze past woolly jacket clad families, slowly shuffling from vendor to vendor. And what bliss! Hand picking fresh carrots and asparagus from boxes and crates are so much more rewarding than grabbing a plastic bag off the Walmart shelf. And nothing says fresh like a bit of mud still stuck to a massive sweet potato. The best part was, getting a whole bag of fresh veggies for about $4!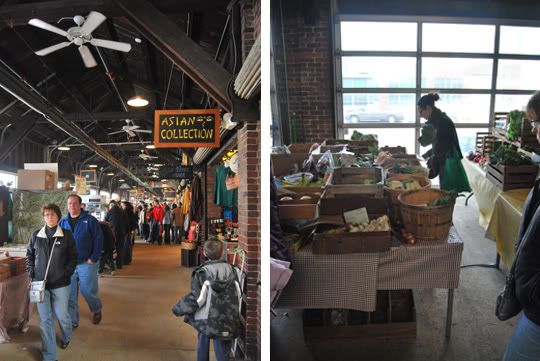 And then we saw the bread. Now, so far all the bread, be it white, whole grain, multi grain, super grain, all of it contained some quantity of sugar. No, not sugar, fructose corn syrup. A cheese sandwich just does not taste right on something so sweet. Someone took Marie Antoinette to heart and is giving everyone cake! Back to the market. The kind baker ladies offered various slices of fresh bread and butter as samples. Semolina, Marble Rye, Oats, Whole wheat, Ciabatta. Delicious. We walked away with a giant loaf of semolina bread, already cut and ready to be devoured.
That's just what we did. I think we ate more bread in one afternoon than in one month back in SA. The nostalgia probably took over. It was just so fresh, so simple, so perfect (5 out of 5spoons):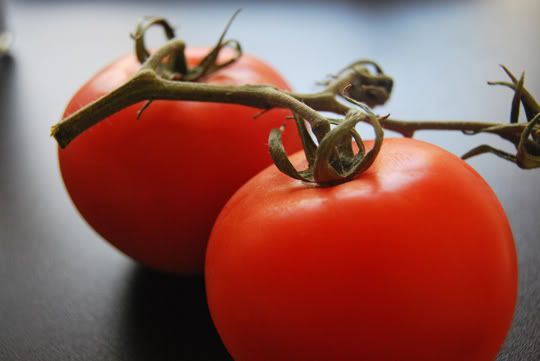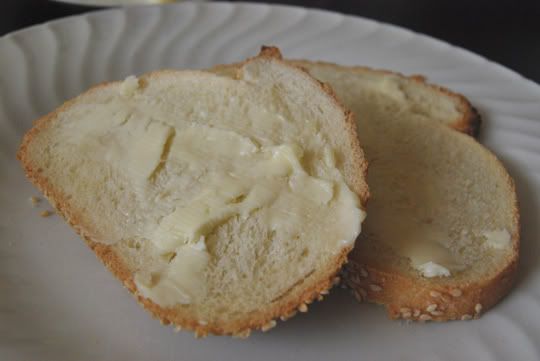 Amish roll butter, from our previous weekend trip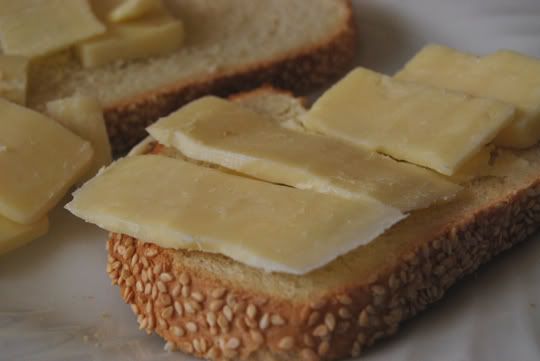 Semolina bread and Mature Jersey Cheddar from our Yellow Springs visit