Out of sight, out of mind
The reputation of a neighborhood is sometimes just that, opinions. People spread the word that it is dangerous and over run by thugs and soon it becomes desolate and over run with thugs. Other times it is simply the economy's fault. What ever the case my be, every city has such areas. Forgotten by everyone but the few souls that still have no choice but to live there.
On Saturday we did a drive by shooting through west Dayton. Just across the Miami River from the Dayton University, you find a quaint area called Wright-Dunbar Historic District. This used to be one of the homes of the Wright Bros and Paul Laurence Dunbar. It was/is apparently a very mixed area, home to mainly African-Americans, Hungarians and Romanians. In the 1950s and 60s it was damaged by race riots, but now the are trying to rebuild it. Anyway, will post on that again later. When you go beyond this little village, things just go downhill. The further you drive, the less signs of life you find. It has been totally abandoned. Only a few lonesome people wander around. I'll let the pictures tell the story: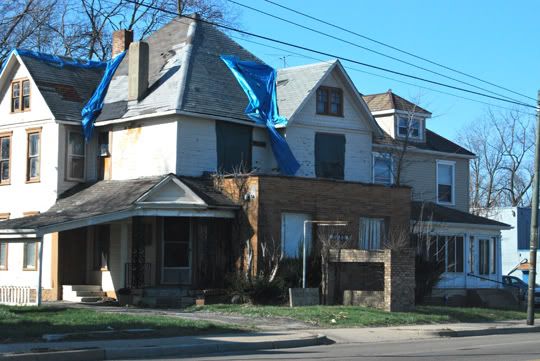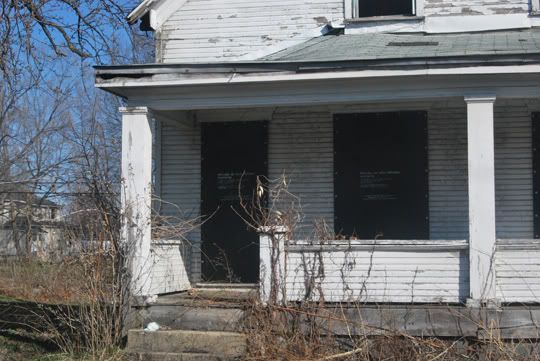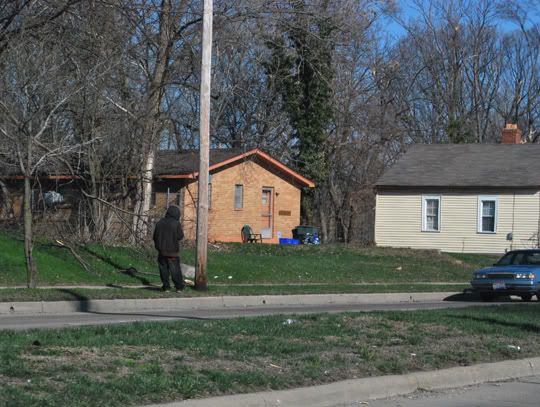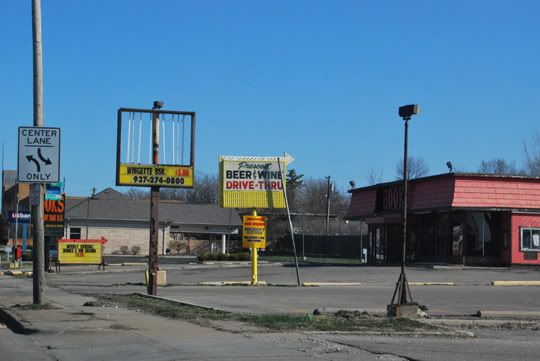 Medium egg anyone?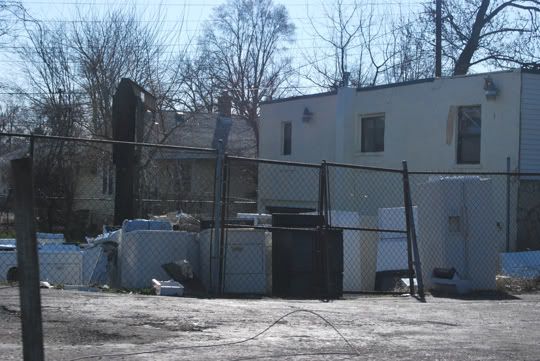 White appliance graveyard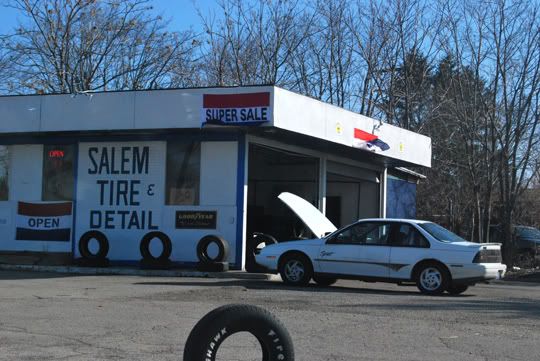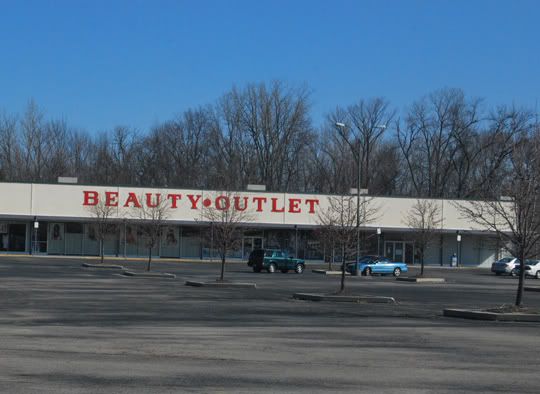 Very little beauty happening there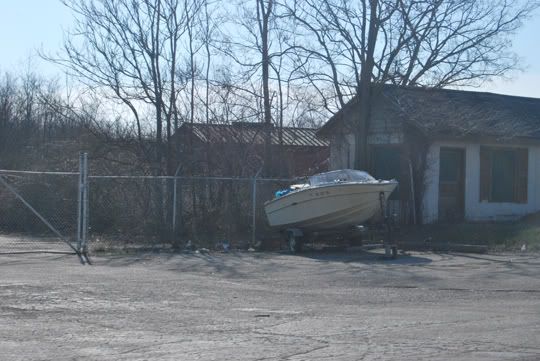 but no bait
Naturally, just a few miles from all this nothingness, you are in another historic neighborhood, but this one is where the rich people live: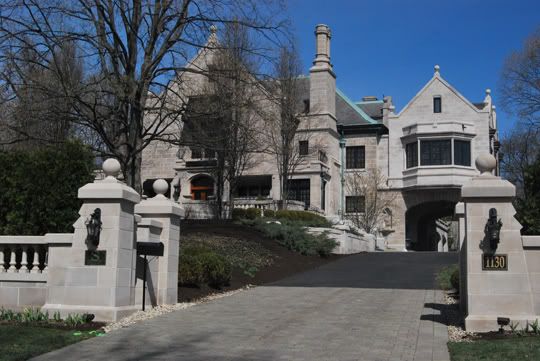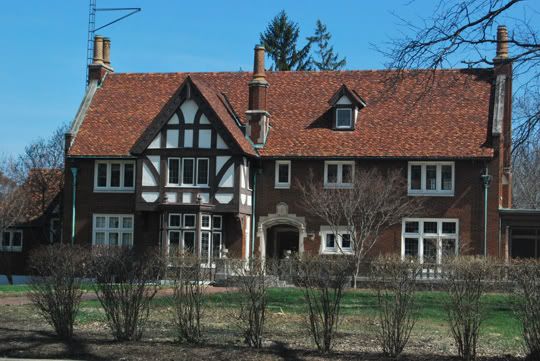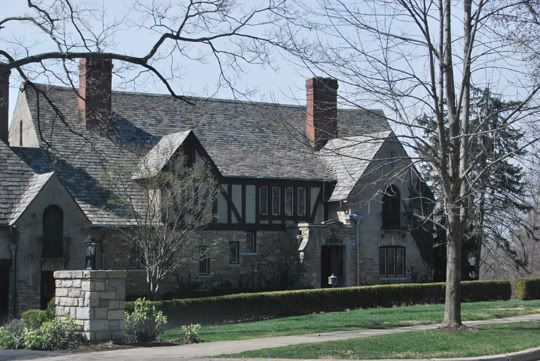 Funny how the dilapidated buildings make better photos that the well manicured ones.