Wiki wiki Dayton
Writing this blog has me walking a fine line between convincing Americans that we enjoy it here, and convincing South Africans that we miss home and are definitely coming back. So I thought it is about time I give you an overview of Dayton, Ohio, just so you know exactly what kind of a place this is:
We live in the city of Centerville, which is part of Montgomery County, which is one of four Counties in the Dayton Metropolitan Area. Montgomery County contains cities such as Centerville, Kettering, Dayton and Oakwood - these are where we spend most of our time.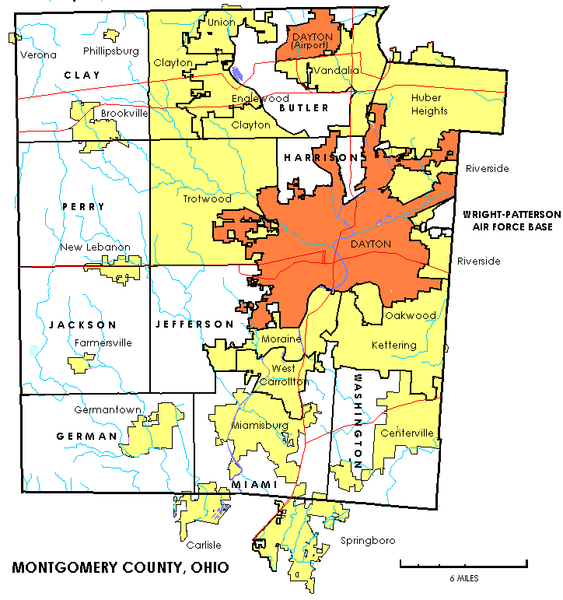 Montgomery County stats
Population:
559,062 (as per 2000 census)
Population Density:
468/km² (1,211/sq mi)
Area:
1,203 km² (464 sq mi )
The median age for residents in Centerville, OH is 44.8 (this is older than average age in the U.S.)
To put that into perspective, let us compare this with the Tshwane and Joburg Metros, in Gauteng, South Africa:
Population:
2,345,908
(as per 2009 census)
Population Density:
856/km2 (2,217/sq mi)
Area:
1,644 km2 (634.8 sq mi)
Johannesburg Metropolitan Area (incl. Ekurhuleni, Soweto and the West Rand)
Area: 1,644.94 km2 (635.1 sq mi)
Joburg and Tshwane is growing like wheatgrass in a health shop. Dayton is not, it is shrinking.

In other words, we don't live in a bustling, crazy city like New York or Jozi. This place is quiet. There is no traffic on a friday afternoon that causes you to only get home after 2.5 hours. You say bliss, I say a bit boring.
So bare with me as we explore Dayton and surrounds and find interesting/funny/freaky things to share. Quiet, pleasant, peaceful Dayton, where squirrels run free and graveyards have no fences. That is the point of this blog after all.

A street near our home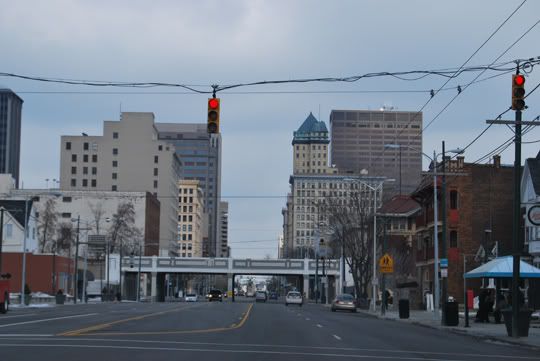 Downtown Dayton
Near Downtown Dayton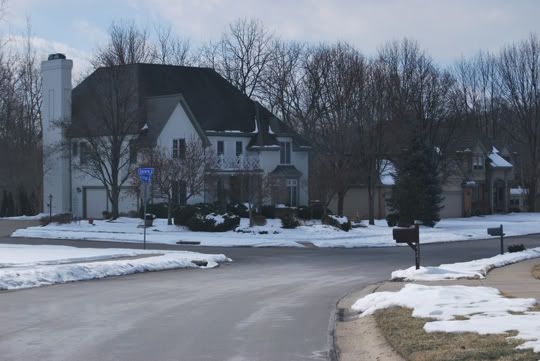 Oakwood, a Desperate Housewives type of neighbourhood
Please note all statistics listed are as per Wikipedia, so they are probably wrong, but it gives you the idea.