Hippie town
Time for a weekend adventure again. This time we were off to
Yellow Springs
, a quaint, quiet place where it is said you can "find yourself", about a 40 minute drive from our home. Yellow Springs is a small village with about 3800 residents that was created back in 1825 as a sort of utopia, promoting racial diversity and tolerance.
Local Daytonians recommended it to us and described it as an "artists community" that was rather "alternative".
It reminded us of Clarens in the Freestate, or even a bit of Knysna. A really interesting and pleasant place, perfect for raising organic kids and fat cats (not referring to evil businessmen).
Driving through the main shopping district (2 streets) we were greeted by brightly coloured shops selling everything from hand made glass, juice, herbs and books to tarot readings and tie-die gifts. We even passed a peace demonstration lead by 5 senior citizens with flags and a man beating an African drum. It was lovely to spend a day away from the cookie cutter malls, take away joints and people. Here the only franchise to be seen was a Subway, and I guess the rest of the joints were all natural *wink wink*.
So walk with us as we visit Dark Star Books, Underdog coffee and wine merchant and a great place that sells all hand made goods by local artists:
Arty Yellow Springs sign. Better than the Welcome in Welkom sign.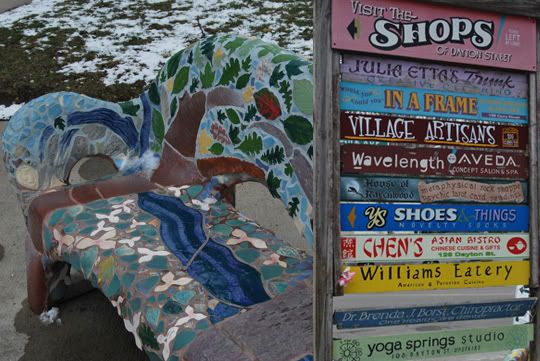 This bench was all about dialogue and diversity and mosaic.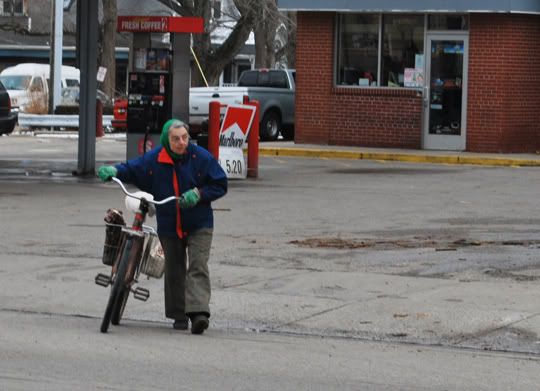 Jaco's happy place. And the super fat bookshop cat. You can buy a postcard of him for 50c.
Underdog local. He had an awesome beard. There was also a kid who ran around talking to everyone.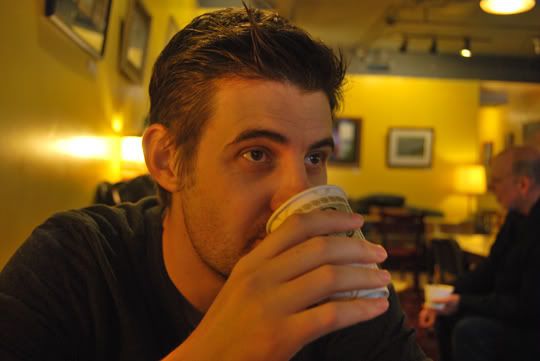 Jaco enjoying the Organic Colombian cuppa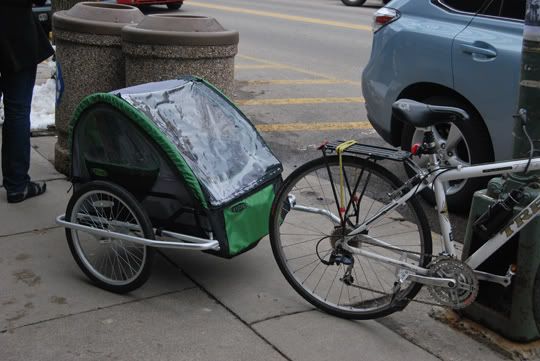 Awesome! Keep your kids in a plastic covered trailer.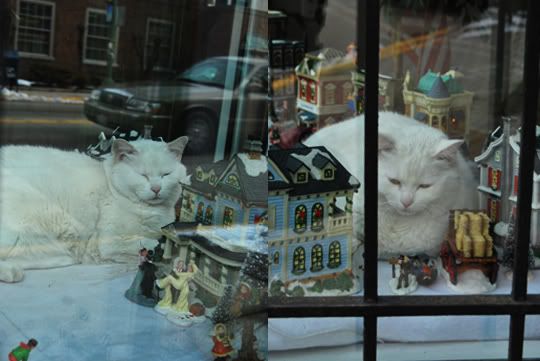 Catzilla, he took over the town.
Urban Hand Made and some hand made owls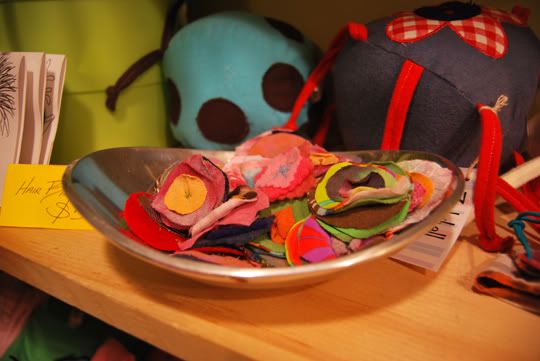 Super cute felt barrettes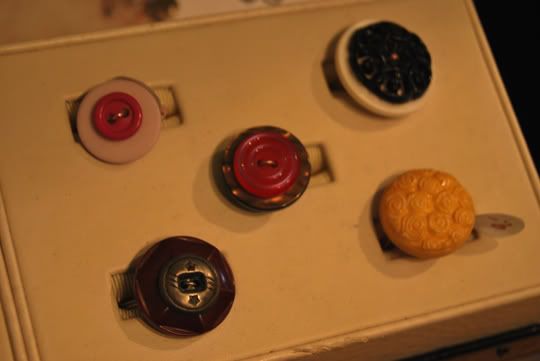 Button rings. I love buttons.
Oh, and then we discovered these awesome creations around town: it is called Urban Knitting, the world's most inoffensive graffiti.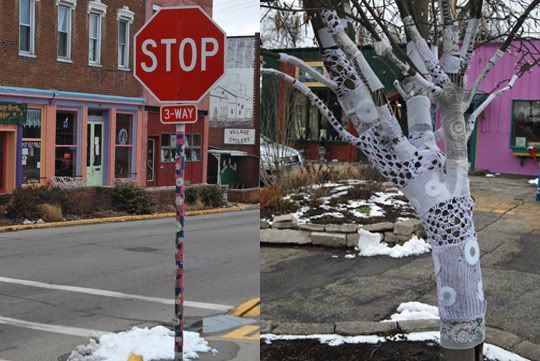 Last stop was Young Jersey Dairy. They have cool cows that make yummy cheese and ice cream. The use to sell raw milk, like Irene Dairy in Centurion, but due to legal reasons and the general public's aversion to natural products, no more milk. But the cheese is really good. We bought the Toreador's Aged Cheddar and Uncle Jack's Jersey Jack (4 spoons out of 5).